BETTER KNOW A STABLEMATE—KIRSTIE HARVEY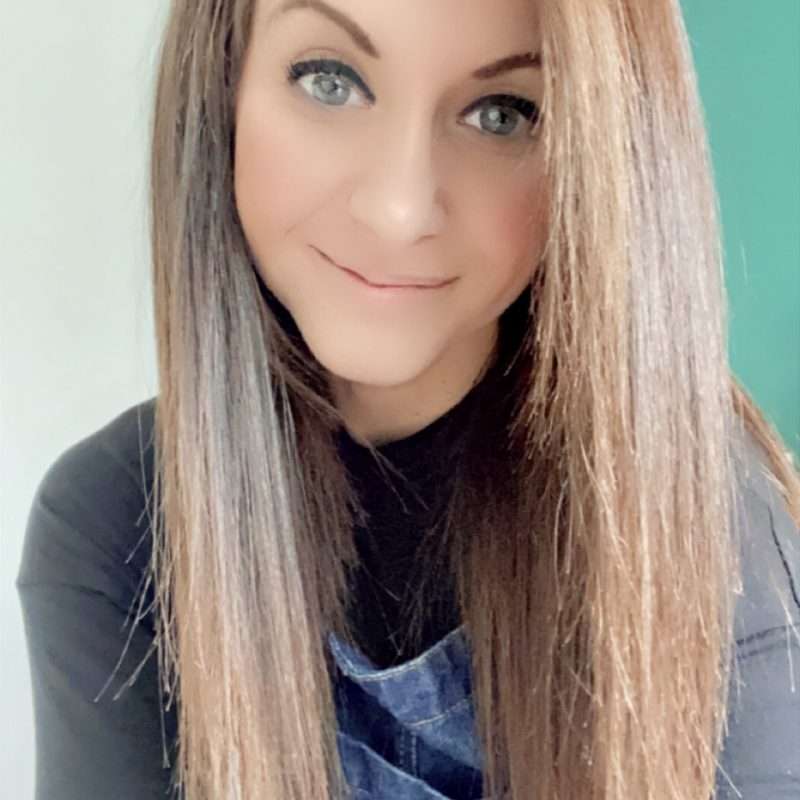 Kirstie Harvey sources only the finest stone fruits.
What is your name?
Kirstie.
What is your favourite colour?
Green.
What is your favourite word?
Fluff.
Who is your favourite musician?
Ooo, so many; especially when I'm enjoying run karaoke. But probably Ziggy Roberts for chilled vibes!
What is your most marked characteristic?
Probably loyalty.
What talent would you like to have?
I'd love to be Dr Dolittle and be able to chat with and hear animals!
What do you consider your greatest achievement?
Surviving to this point: at times previously, that felt impossible.
Who are your heroes in history?
So many. But mainly all the people who have battled with their own minds every day, survived, and still have kindness and a gentle heart.
Who are your heroes in real life?
My mum, for surviving the toughest life.
What is your idea of happiness?
Healthy, happy family and friends. My health: getting better each day; dogs; freedom; and a sense of peace.
Where would you most like to live?
America for six months each year and good old Blighty for the other six.
What profession would you like to attempt?
Family lawyer; I'm still studying and definitely ready to be legally brunette—with great shoes.
What is your greatest extravagance?
Used to be sending my beautiful dog to doggy daycare (essentially nursery fees every day), but that's stopped now she's older. So, now it's probably Medjool dates. (£4.50 a pack; mental, but unreal!)
What is your most treasured possession?
My family, star (the gorgeous dog), and my friends.
Why did you start running?
I used to be so in awe of all the people I saw running. I used to think that I could never run, even for just 20 minutes. I never stick at anything. It felt like a "fit" and exclusive club I could never join. (I was very fat, unhappy, unwell, and I'd also had spinal surgery).
Then I lost a fair amount of weight and thought, maybe people will laugh less if I run now I'm much smaller, and I decided that I needed an outlet. I started running, and for the first time in my life I kept going, and I realised that rather than it staying as a method to burn calories and get smaller, it became a release—a way to gain some peace. I had been taking medication for post-traumatic stress for a long time, and I wondered if running might help in ways that never had, and it did.
What does running mean to you now?
It gives me a sense of achievement, of passion, fulfilment, control, and peace. A few miles into a run, my chaotic brain stops racing, and I find a sense of calm that I have never found elsewhere. Nobody else can change it, affect it, or take it away from me; it's my body, my effort, and my responsibility.
I feel embarrassed still if anyone says "runner" and me in the same sentence; I feel like a fraud. But I love it, and even on the days where I'm confused with all the running lingo, paranoid I'm doing it wrong, and frustrated for not being better, I still have the thought of—but you still did it and look where you started.
What do you like about Stazza's Stable?
I was terrified of sending John a message. I thought, god I'm embarrassing myself here. I have done a bit running for a few months, but who do I think I am? But I felt really comfortable chatting to John and like he just understood me.
I was anxious about stepping it back initially and honestly sceptical that everyone who's so great at running in the group would be friendly. But they are, and John was definitely right to step back initially. I love the inspiration from others, the encouragement, and I love the structure and routine. I didn't realise how much that would help, and how much I'd gain from it. I also like how easily John can defuse a crazy Kirstie whirlwind of negativity and question session.
What is your motto?
Whether you think you can, or think you can't, you're probably right.