15-MINUTE PR FOR MALE MODEL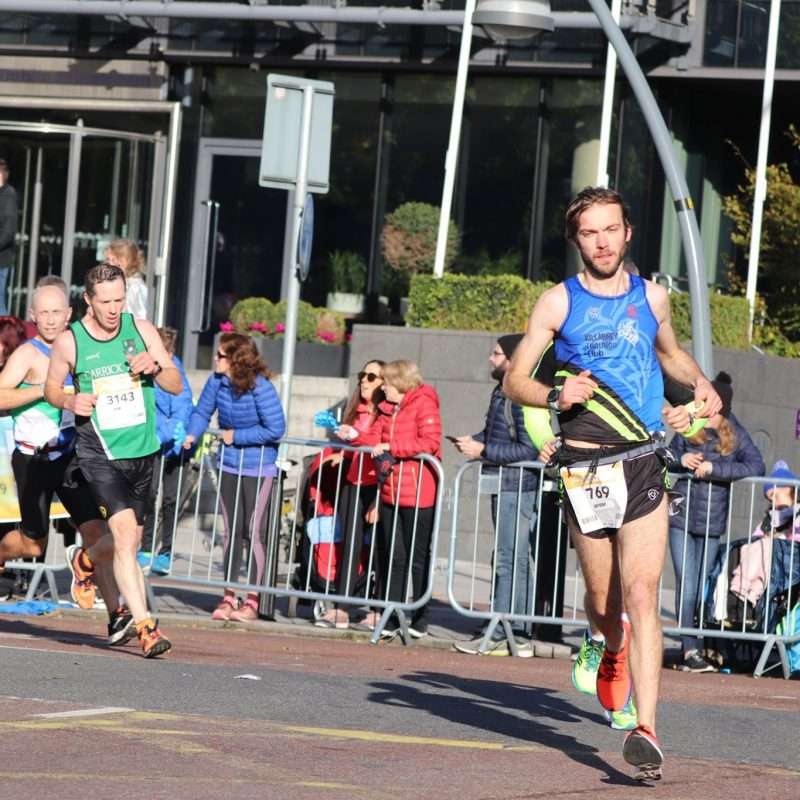 Best looking Stablemate, fruit and veg geezer, and top booze buying Stablemate, Antonio Twinkle Toes O' Shea stormed to a staggering 15–minute 5-second sub 3hr PB at the recent Dublin Marathon. 
Looking like a male model for GQ, Antonio crested the finish line in a brilliant 2:57:15. And with a flick of his hair, several women swooned and fainted at the finish line.
According to one eye witness, women were collapsing all around the finish line.
Cucumber cool Antonio told The Stable News: "I'm delighted with my time and to take 15 minutes off my PB is incredible. I've had so much work on recently, I nearly didn't make the start line."
When quizzed about his Greek god looks and women dropping at his feet, Antonio refused to comment. "I'm only here to talk about my running," he said, peeling off his sweat-sodden vest to reveal his Apollonian torso.
Coach Stazza told The Stable News: "It's really annoying when 'The Press' treat my athletes like pieces of meat. Antonio's dropped out a 15-minute PR, gone sub 3hrs, and did it while struggling with 60+ hr work weeks. All you want to know is what shampoo he uses."
The Stable News can exclusively reveal that Antonio celebrated until 3am with several Stablemates.
Tricia, a barmaid from a top Dublin nightspot, told The Stable News: "Antonio spent several hours buying beers, cocktails, and champagne for everybody in the club. Revellers, including Padraig The Waterboy Sheehan. spent the night dropping out some dope moves."
According to sources close to Stazza's Stable, Antonio is taking a short break in Mauritius, where he's doing photoshoots for Stazza's Stable. He'll be back training soon and will look to press on and run around 2:45.