A SELF-MADE HERO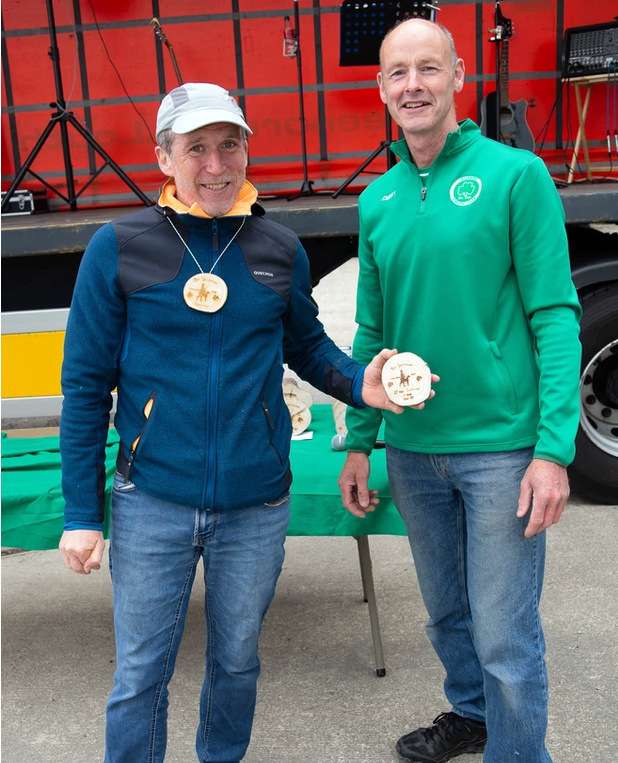 Stablemate Turlough "the Pundit" Conway took the Glenmore Challenge 10 Mile in his stride, making a massive leap in his comeback journey after being out of the game for over two years.
Aiding his compadre Jantastic up and over the giant climbs, the coöperative Conway clocked an impressive 63:20—coming in just behind his compatriot in fifth overall and scooping M40 top spot!
The Stable News correspondent with boyish charm, Ally "the Chin" Smith, contacted the political pundit for a breakdown on all things Glenmore:
AS: How's it going, Turlough? I've got tons of packing to do for my holiday, so can we keep this short and sweet? I need to get it to old General Puffball for approval before I can clock off.
TC: Ha-ha, yeah. Those Editor-in-Chief guys are backbreaking, that's for sure.
Well, it was a very well-organised and friendly event. Lots of climbing and undulating false summits. When Jan discovered the drinking water was freezing, she kept chucking it at me. Which meant I had to put up with hardships that Wim Hof himself would turn down in the middle of a tough 10-miler.
AS: Now that's out of order, ha-ha!
TC: Totally! Our plan was to get to the high point in good nick and run the remainder fast, which would help us get the most out of the race, with marathon training in mind.
AS: Good plan. I notice Jan finished a few seconds ahead; did the competitive juices kick in when she saw the end in sight?
TC: Not even! Jan let me know my pacing duties were over by taking off like a bullet at mile nine, leaving me to fend for myself.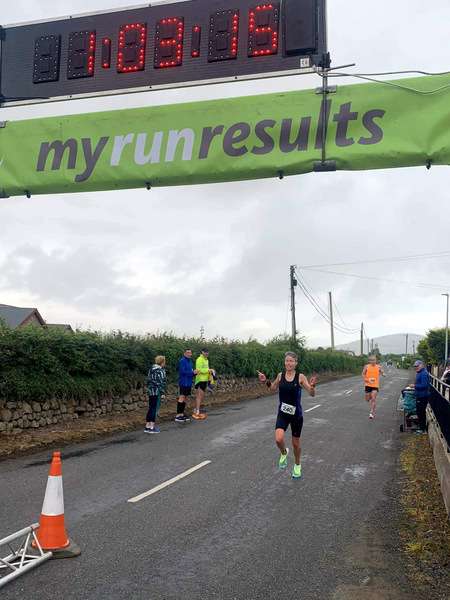 AS: Hahaha, you'll know next time to try and get the jump on her for a bit of revenge. A fantastic canter over a lung-burning course, buddy. What's on the horizon?
TC: I'm doing the World Masters Mountain Running Championship in September, and there is a test race on the course this Sunday, which I'll use as a training run. Main goal is Dublin City Marathon in autumn.
AS: Excellent. That course certainly gave the legs and lungs a taste of what's to come. Great stuff, Turlough. I'll see you next time.
TC: Cheers, Ally, see you then.
The Stablemaster was doing his own bit of packing (or rather, Jellybaby was) when General Puffball popped over for a cuppa:
"Help yourself to a Tunnock's Teacake, General. Ally shipped some over from Burns country."
"Don't mind if I do, thanks. What did you make of Turlough's trot over the Glenmore 10?"
"The comeback kid is blazing a trail! Keeping it cool on the climbs and then hammering home is testament to his knowledge of the route. Plus, the rugged hill running he's doing will stand him in good stead as we inch towards the full 'thon sessions. Good man!"