A TATTON TALE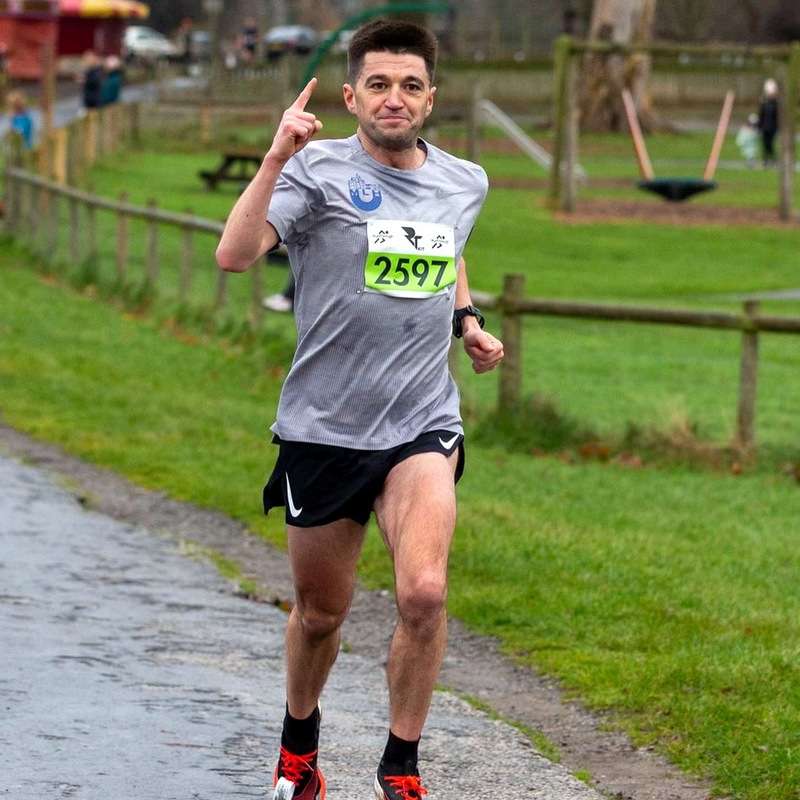 Stablemate Michael Powell took the win at the RunThrough Tatton Park 10K with a sensational 34:49, zapping 1'48" off his previous best from 2019.
Returning to running in September after a severe, operation-requiring hip injury, Powell ran three marathons in October—which he admits was "daft." But he has a track record of daft challenges, like upping the ante on David Goggins' 4x4x48 to a superhuman 4x4x168 to raise funds to refurbish a running track for his local club, Marsh Lane Harriers.
Back at Tatton Park, Powell preferred the conditions to those of his past few weeks' training, where every run was into the wind—nice and calm, if a tad chilly.
The Stable News caught Michael munching some pasta at the finish and managed to decipher a few words between mouthfuls:
"Enjoyed the race around a nice park … Yum … Mm-hmm … A few slight climbs at different parts of the race … This is quality grub … Some parts a little slippy with wet leaves, but an all-round good course. I'd return there again … especially for this pasta … I led the race from the start, keeping the same distance lead almost from the off."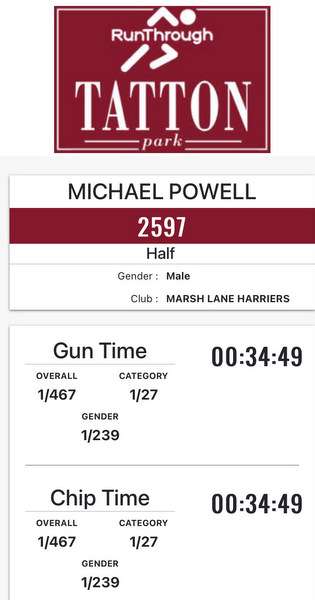 Assistant coach Ally "the Chin" Smith was busy wrapping presents on behalf of Coach Stazza and General Puffball, but he had to chime in on Powell's performance: "What a comeback Michael is on! Some folk would think his injury was the end, and that he couldn't run anymore. Not this man: he actually built up rather intelligently before his mad month of marathons and this terrific 10K. He's an inspiration; well done, Michael."
The Stable News somehow acquired the number to Coach Stazza's secret man cave burger phone and gave him a ring: "Who's this? How did you get this number? I was just about to flop on my gaming chair for a few hours of Pac-Man. Yes, Michael Powell … A sensational run from him. He's going to get quicker than that, I assure you. Time to bank some training over the winter and let rip in the new year."
Powell will be letting rip in a couple of months' time at the Hale 10K in February.