A WORK OF ART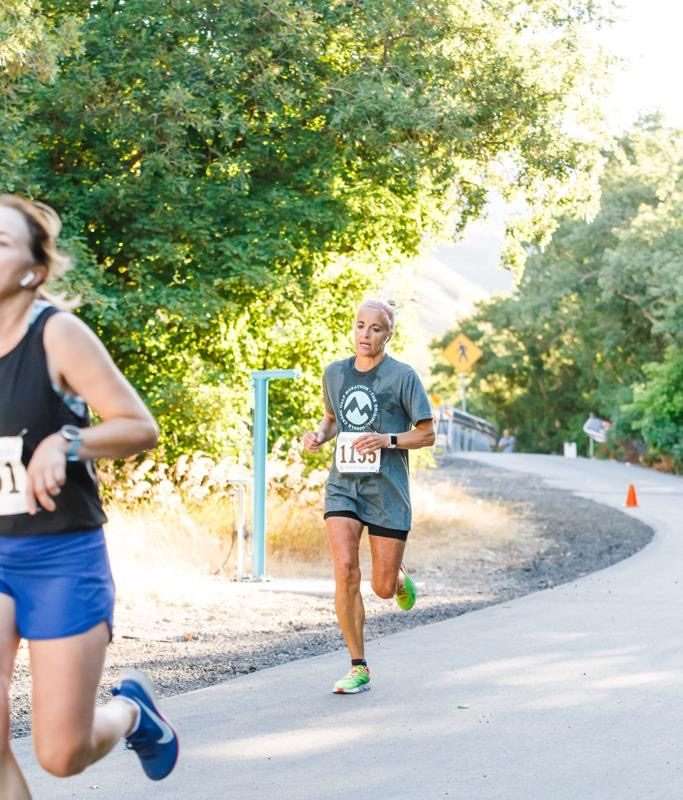 Alissa Packer joined her husband, Ryan, on the podium at the Hobble Creek half marathon with an age-group win in 1:36:22.
Alissa hadn't been feeling well during the week but decided to give the race a blast.
She told The Stable News: "Great weather. Had a rough week with a migraine, but thankfully felt okay today. 1st in my age group. Happy with the race!"
She went on to say: "I followed what I did in St. Jude, because it seemed to work there. For the first 8 miles I had my watch face on the heart rate screen, and kept my HR below 160. After mile 8 I let it go. It was certainly a fun way to run the race, because miles 8-11 felt great and I was passing people right and left."
Gormandizing on nectarine cheesecake, at the world-famous Le Moustache Caldera Pool Lounge & Restaurant, The Stablemaster told The Stable News: "This cheesecake is divine. The layers of love gone into the crafting of this exquisite dessert need recognition."
After calling a member of the staff, The Stablemaster continued: "Please, it's imperative that you pass on my compliments to the chef. This cheesecake is more than a dessert; it's a work of art. It reminds me of when Aoife Cooke won the Irish national marathon title: the world saw the finished product but only the creators understood the craft of the art."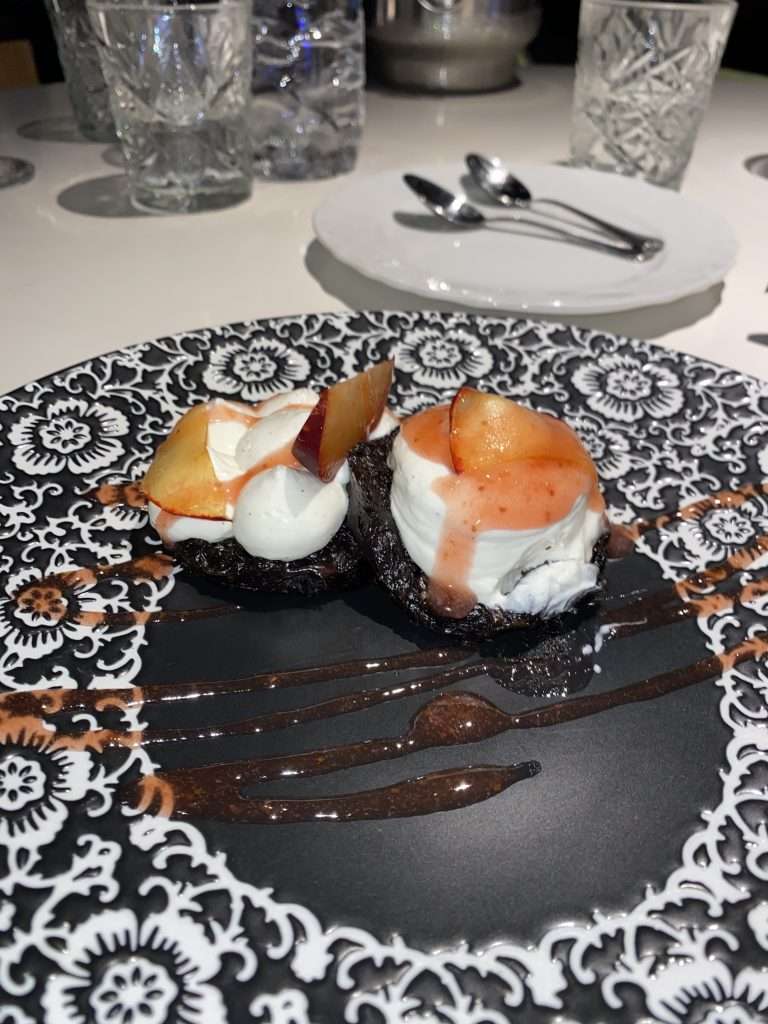 "Thank you, I'll pass on your compliments," the waitress said, topping-up The Stablemaster's glass of Mavrodaphne of Cephalonia.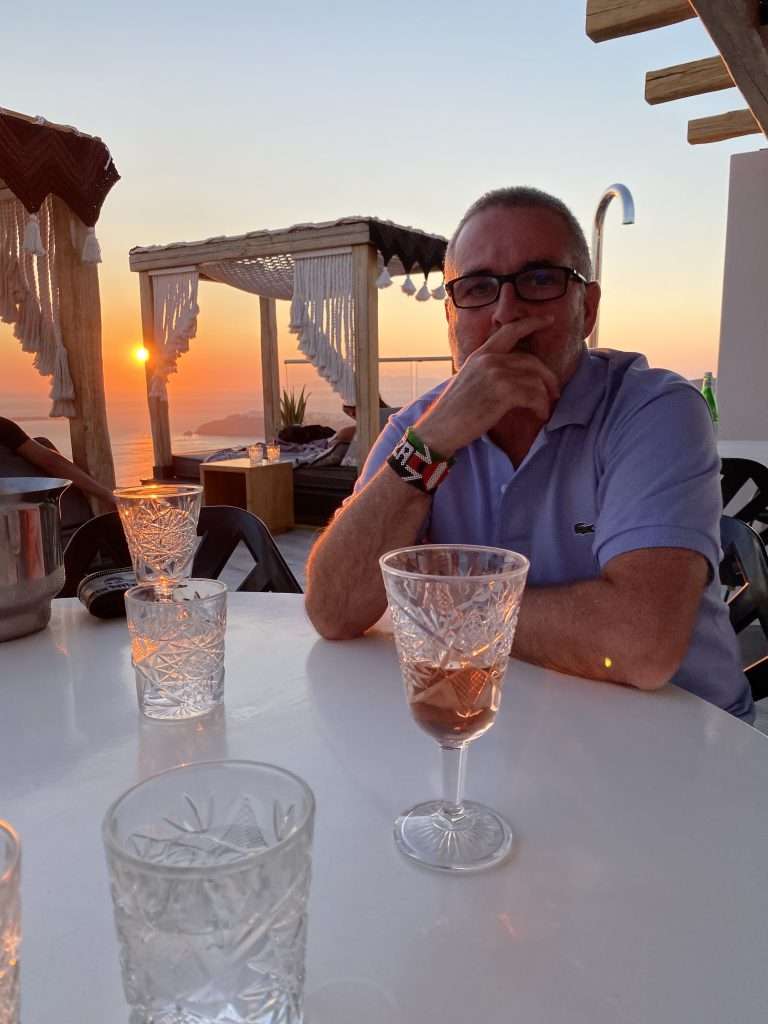 "An incredible sunset—the dying sun weeps blood on the Aegean, like the blood of so many Homeric warriors. Tonight, the tangerine blood of youthful warriors will spill on the shores of the Cyclades; I'm sure Stablemate, Stephen Rooney would appreciate this. And as for Alissa, what a great run. She's suffered all week with a migraine and to then win in her age-cat—well, needless to say, so I'll say it. Bravo. She is a gutsy runner and there's much more to come"