ADARE TO ACHIEVE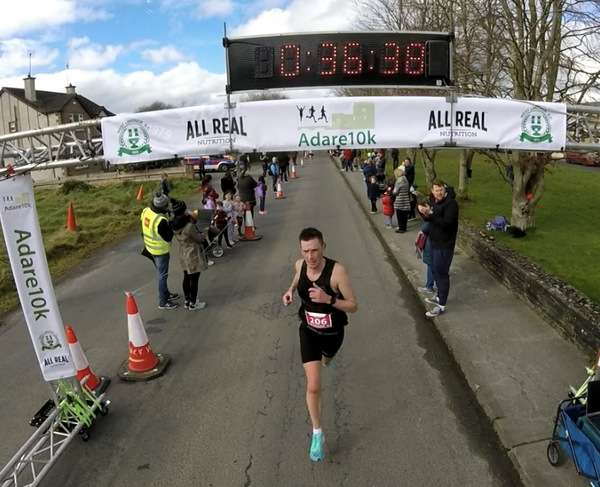 Stablemate Ken "the Killer" O'Mahony went on the hunt for more than a PB at the Adare 10K.
Slashing through the wind to a blood-pumping 36:38, the Cork man also scalped a few of his fellow Stablemates—while chopping 17 seconds off his last official 10K.
Speaking to Ally "the Chin" Smith post-race, he said:
"In The Stablemaster 10 series I rattled out a 36:08, but I chose a perfectly flat route; this course was certainly more challenging."
"I placed 25th/738 finishers. Four other Stablemates finished in close proximity: John Burton 23rd, myself 25th, Tim "I'm afraid of the wind" Long 28th, and Trevor O'Donovan 30th."
"Ha-ha, brilliant, Ken! Tell me more."
"First goal was not to go out too fast and blow up. I wrote the mile splits on my hand to ensure I was disciplined during the first two miles.
Overall, I was aiming for 36:15, but considering the strong headwind for miles five and six, I was happy to keep the splits very consistent throughout the race.
John B flew past me after mile one, and there was no catching him! I knew Trevor would be hot on my heels the whole way, so there was no letup.
I passed Tim "I don't like the wind" Long with about 500 metres to go. 😉 Always nice to beat a Kerryman."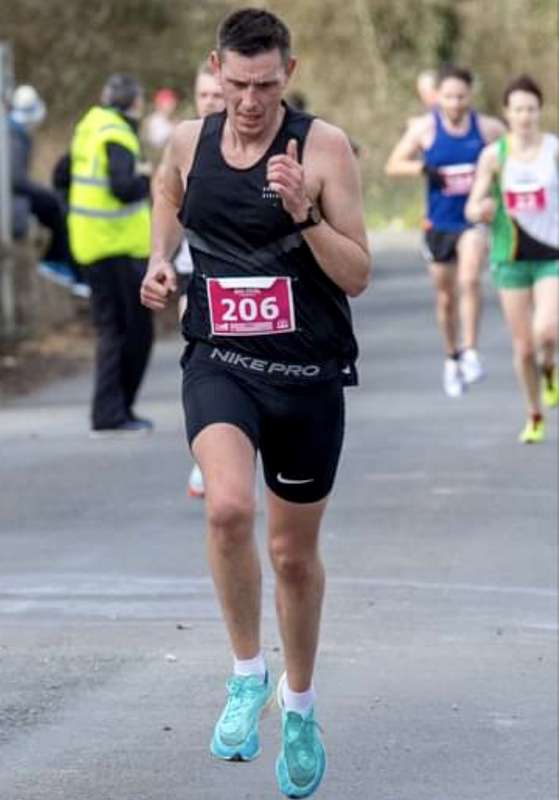 "Ya beauty! Can't beat outkicking a friendly rival. A massive official PB, and a really strong run in the wind. Are you doing the Mallow 10 Mile to go 2-0 up against Tim, ha-ha?"
"I sure am! Also hoping to dip under 60 minutes again. Following that up with the Cork City Marathon on the June bank holiday weekend."
"Fantastic, Ken; I'll be seeing you very soon. Very well done, once again."
"Cheers, Ally; see you then."
Coach Stazza heard of O'Mahony's mighty run, so he sat down his dominoes and gave The Stable News a bell: "An exquisite performance from young Kenneth. A Cork-er of a kick as well to the finish. I have a feeling 'Kerryman Tim' will be keen for revenge, so watch out, ho-ho! Good man."