ALDO REIGNS IN STRANORLAR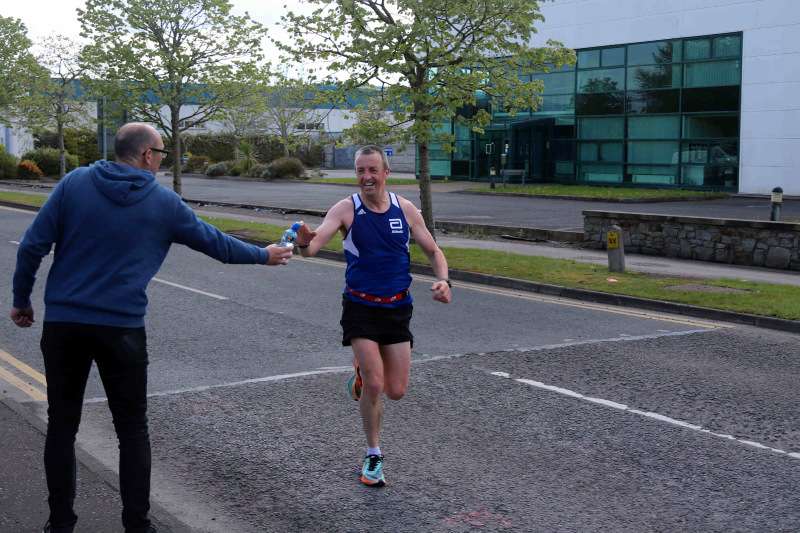 Stablemate "Dazzling" Darren Aldridge overcame the rolling hills of Stranorlar, Donegal, charging home in 1:04:26 (28th overall) at the Glenmore 10 mile.
The little "Bobby Dazzler" had to contend with the warm and humid Irish summer, which made it all the more punishing. He narrowly missed out on a PB (his best is 1:03:47, from back in 2017).
The Stable News met up with Darren to hear his thoughts on the race:
"Nice to get back racing for the first real race since last September. A very warm and humid day. I was going OK for the first mile and a bit, but then we started to hit the rolling hills, which I found tough going, and I struggled the rest of the way."
Assistant coach Ally "Och Aye De Noo" Smith was on hand for a hot take:
"10 miles in the rolling Irish countryside? Sounds like heaven … on a bike, ha-ha! Seriously, great running Darren; 64 and change is fair moving."
We also had to get a hold of the all-powerful Coach Stazza for his worthy words of wisdom:
"64 and change for a lumpy 10-miler is fantastic running, Darren! Don't you worry about the PB this time. I have some special sessions coming up for you that'll blow that out of the water. Get ready. 🙂
Dazzling Darren was all set for digging in to his Dublin Marathon preparations, but unfortunately, as you'll all know, he's now looking for a Plan B. Anyone up for giving him a Manchester spot?