BETTER KNOW A STABLEMATE—BRENDAN COUGHLAN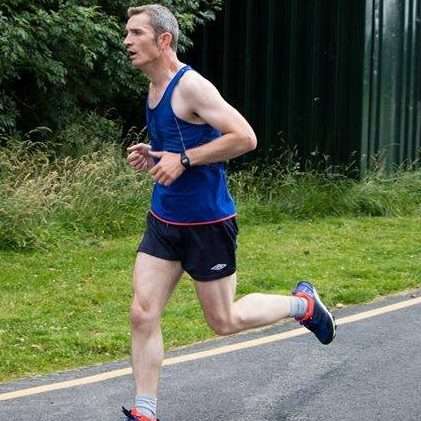 Brendan Coughlan believes in the resolute urgency of now.
What is your name?
Brendan Coughlan.
What is your favourite colour?
Azure blue.
What is your favourite word?
Crypto-monophysitism.
Who is your favourite musician?
Musician would be John Frusciante. Vocalist and lyricist would be Billy Corgan.
What is your most marked characteristic?
Perseverance.
What talent would you like to have?
Carpentry.
What do you consider your greatest achievement?
It would have to be completing a 10K in Clonmel in 2012. I was over 15 stone at the time and still smoking occasionally. I'd always been very fit when I was younger but had really lost my way. One of my friends is a really committed runner, and he coaxed me to head down with him and give it a go. It was some struggle, but that was a massive step for me in turning things around with my fitness.
Who are your heroes in history?
Giovanni Borromeo, Nelson Mandela, Kathrine Switzer.
Who are your heroes in real life?
Michael McNamara, Yuki Kawauchi, Will Ferrell.
What is your idea of happiness?
Running, banter, music and beer. All at once if possible. 🏃‍♂️😅🎶🍻
Where would you most like to live?
The Black Valley.
What profession would you like to attempt?
Author or musician.
What is your greatest extravagance?
My television.
What is your most treasured possession?
I'm not particularly materialistic, so that's a hard one to answer.
Why did you start running?
For my health and my sanity. 😂
What does running mean to you now?
It gives me a great sense of freedom and well being. It's through running that I have met all the best people in my life. I dont always look forward to it, but I never regret having done it once it's finished!
What do you like about Stazza's Stable?
The camaraderie and being told I'm a "good lad" after a gruelling session. Makes it all worthwhile. 😂
What is your motto?
Aut Viam inveniam aut faciam tibi. "I shall either find a way or make one."