BETTER KNOW A STABLEMATE—DAMIAN KENNEALLY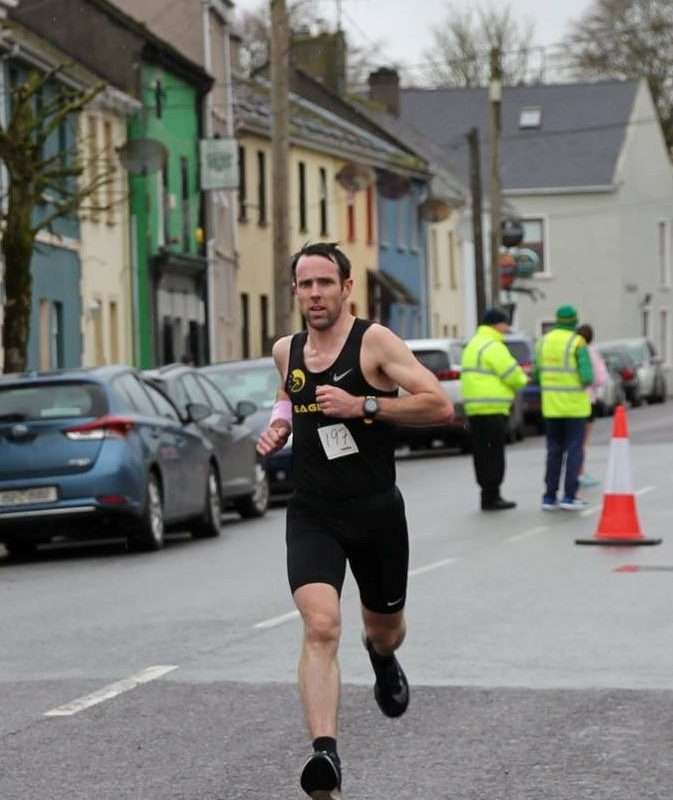 Hangin' with Mr Kenneally.
What is your name?
Damian Kenneally.
What is your favourite colour?
Black and yellow.
What is your favourite word?
Like.
Who is your favourite musician?
None. But I do enjoy listening to my Dublin Marathon playlist; there are some cracking songs on that.
What talent would you like to have?
To be able to sing. You can't beat a sing-song, but it's not great when you can't sing.
What do you consider your greatest achievement?
It hasn't happened yet, but it's going to be the day I beat Mark Smith, and I need it to happen soon.🤣
Who are your heroes in history?
Tiger Woods; the man is a fecking genius with a golf club.
Who are your heroes in real life?
My dad. He's the reason my brother and I run, and he's the reason I wanted to try to run faster—as my goal was to beat his times.
What is your idea of happiness?
Sitting by a beach on holidays with the family and just watching the world go by—can't beat that feeling.
Where would you most like to live?
Cork, of course. Why would I go anywhere else?
What profession would you like to attempt?
A teacher. If I had my time back, I would definitely go for it.
What is your greatest extravagance?
My house, or my carbon shoe collection: both work out to the same price, I'd say.
What is your most treasured possession?
Don't really have one. There are plenty of things I have that mean something, but nothing stands out.
Why did you start running?
I started running eight years ago. My brother made me join him for a run, as I was after getting lazy—and I didn't hate it. We did our first race, which was the Mallow 10-mile that year, and we both ran 80 minutes flat. I got a great buzz from it and haven't looked back since.
What does running mean to you now?
It means a lot, and not just the running aspect. I have friends for life from the sport, and even if I gave up running tomorrow, I know that they will still be there. It's an individual team sport really, and we all go through the same process. So, it's so easy to relate to everybody.
What do you like about Stazza's Stable?
The training group. We have a great group going with Paul, James, Mark, Ken, Gary, Denis, and a girl from Cork. We have helped each other to push harder than we would have thought possible two years ago. I also love the way every runner buys into The Stable; they give a lot of encouragement. This is great, as Stazza's comments have left a lot to be desired at the moment. 🤣
What is your motto?
"Finish strong." (I should listen to my own advice from time to time.)