BETTER KNOW A STABLEMATE—DAVID MULLINS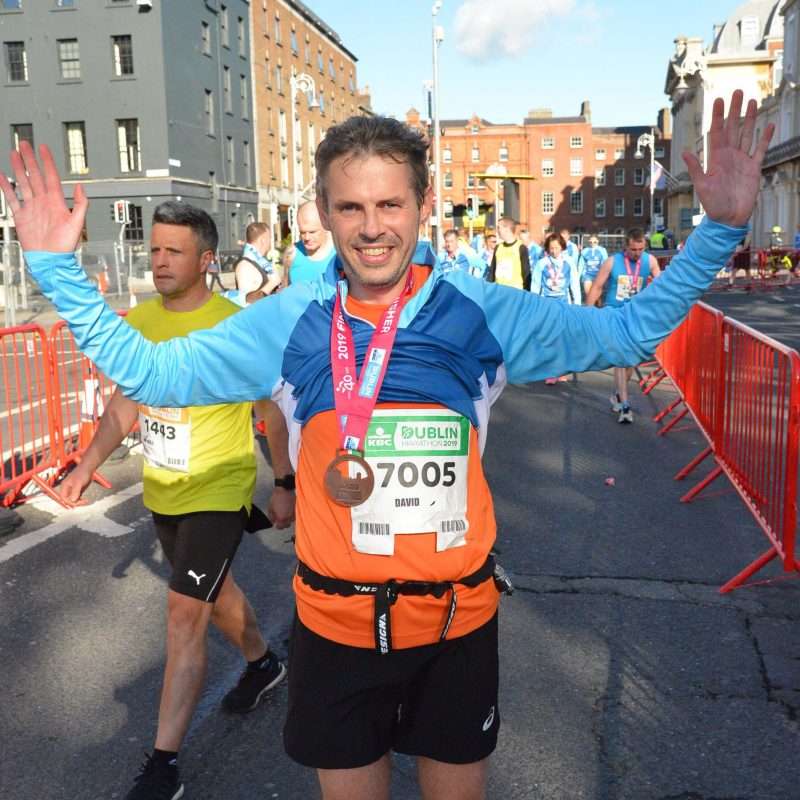 Stazza's Stable Stablelove Sexarathon 'Match' Series bronze medalist David Mullins is a proud Corkonian.
What is your name?
David Mullins.
What is your favourite colour?
Blue.
What is your favourite word?
"Grand": it covers everything. How's the weather? How are you? How was the race? Anytime my wife asks me a question!
What is your most marked characteristic?
Perseverance.
What talent would you like to have?
Play an instrument. My wife is a trumpeter, and my son plays guitar and piano. We could start a band!
What do you consider your greatest achievement?
Finally finishing a marathon after a few failed attempts.
Who are your heroes in history?
Leonardo da Vinci: painter; sculptor; architect; musician; mathematician; engineer; inventor; anatomist; geologist; cartographer; botanist; and writer. Was there anything he couldn't do?
What is your idea of happiness?
Sharing a nice bottle of wine and good food with my wife on a warm summer's evening.
Where would you most like to live?
Cork—where else!
What profession would you like to attempt?
Writer. I like to read crime fiction novels so would love to be able to write a novel.
What is your greatest extravagance?
My Vaporflys!
What is your most treasured possession?
My Vaporflys!
Why did you start running?
Started running over five years ago to improve my fitness. Started off with a Couch to 5K and never looked back.
What does running mean to you now?
It means a number of things. Friendships—made some good friends since I started. Challenge—I enjoy the personal challenge of improving myself year-on-year. Mental health—I find it great to clear the head after work.
What do you like about Stazza's Stable?
Enjoy the encouragement and camaraderie from my fellow Stablemates. Like the specific and personal training plans and feedback from Stazza, which has really contributed to my massive improvement since I joined The Stable.
What is your motto?
If at first you don't succeed, try, try again.