BETTER KNOW A STABLEMATE—JOHN BYRNE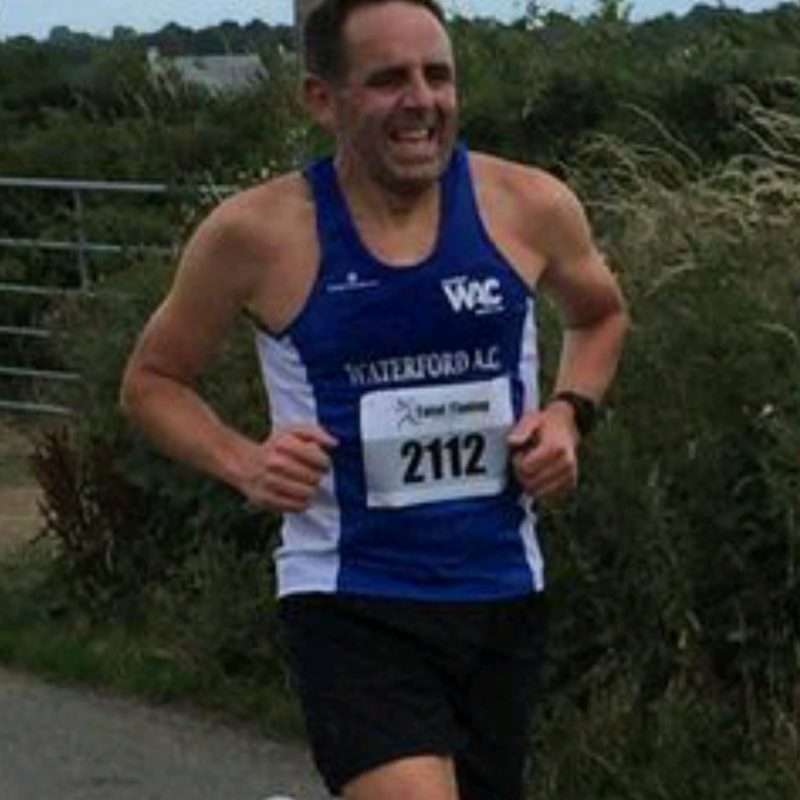 "I will always remember my first wave this morning."
What is your name?
John Byrne.
What is your favourite colour?
Coffee.
What is your favourite word?
Chocolate.
Who is your favourite musician?
Like naming your favourite child; 😊 guilty pleasure is a bit of '80s pop, or a bit of punk or ska from the same decade.
What is your most marked characteristic?
Sense of humour.
What talent would you like to have?
Professional surfer.
What do you consider your greatest achievement?
Running my first marathon after training two days a week for the six weeks before. 😂😂
Who are your heroes in history?
My granny (or, my mam's mam). 🤔
Who are your heroes in real life?
My wife and three kids; they're my reason for running.
What is your idea of happiness?
On the beach with the family. Maybe get in a surf, run, nap, a coffee, feed of fish and chips, and a couple of beers.
Where would you most like to live?
Where I live, the Hook Peninsula in Co. Wexford.
What profession would you like to attempt?
Formula One driver.
What is your greatest extravagance?
Just bought my first pair of Vaporfly today in the Nike sale. 😊 Bring on the racing. 🏃🏃🏃
What is your most treasured possession?
My bed.
Why did you start running?
Got roped in by my cousin to raise money for Crumlin Children's Hospital, ran a marathon, finished it, ended up in the medical tent, and swore never again. 😂😂
What does running mean to you now?
It's a way of life now. I love it, my wife runs, and the kids do a bit also.
What do you like about Stazza's Stable?
It's good craic; there's good info on here, opinions, etc.
What is your motto?
Fail to prepare, prepare to fail. (E.g. my first marathon.) Credit—Roy Keane.