BETTER KNOW A STABLEMATE—KARL GLOSTER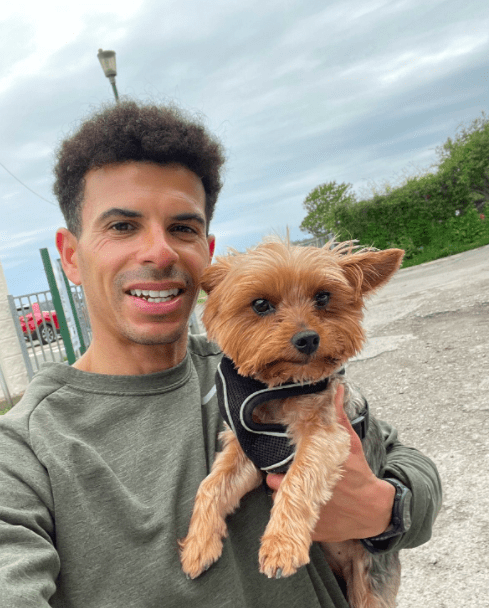 "Any colour, so long as it is black."
What is your name?
Karl Gloster.
What is your favourite colour?
Black. (I know it's not officially a colour, but …)
What is your favourite word?
Tar.
Who is your favourite musician?
Depends on how I'm feeling, but let's go with Bob Marley today!
What is your most marked characteristic?
Loyalty.
What talent would you like to have?
To be able to juggle.
What do you consider your greatest achievement?
Travelling around all SE Asia (Cambodia, Vietnam, etc.)
Who are your heroes in history?
Hmm, tough one! I need to think about this one.
Who are your heroes in real life?
My mum and my sister! My whole world!
What is your idea of happiness?
No money issues and full health for my family and friends. (Oh, and loads of sun.)
Where would you most like to live?
Hmm, I lived in Sydney when I was younger and loved it, so maybe there! Or a nice Spanish town like Cádiz.
What profession would you like to attempt?
Has to be football.
What is your greatest extravagance?
My watch.
What is your most treasured possession?
My family.
Why did you start running?
Last year, a friend of mine nominated me to run 5K and donate £5 to a charity. I did that, and since that day I've kept it up.
What does running mean to you now?
So much: I honestly would feel lost without it. It gives me time to think and be in my thoughts.
What do you like about Stazza's Stable?
What a bunch of cool people. And the banter flows nicely, which always makes for a good group. It's always nice after a run when you get comments saying, good run, etc. Oh, and I've only been in The Stable now for four months, and I think that without John's help I would be nowhere the times I now feel I can run. Thanks for that!
What is your motto?
Sometimes when you win you actually lose, and sometimes when you lose you actually win, and sometimes, when you win or lose, you actually tie.