BETTER KNOW A STABLEMATE—KEN INCE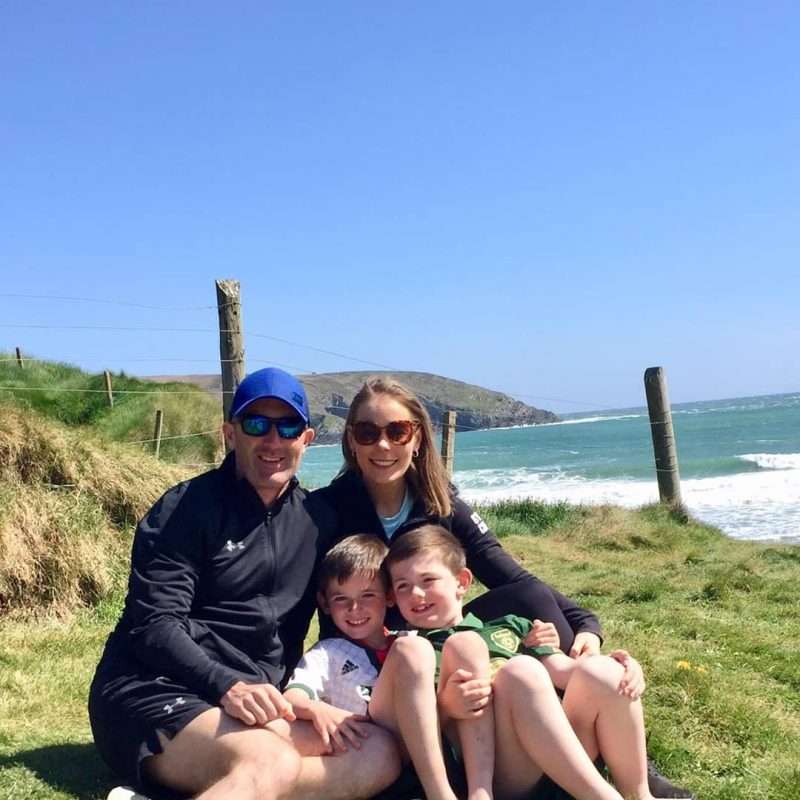 Ken Ince is going for high coin.
What is your name?
Ken Ince.
What is your favourite colour?
Damo told me, say black, but I will go with red.
What is your favourite word?
Cheers.
Who is your favourite musician?
Dermot Kennedy and Kings Of Leon.
What is your most marked characteristic?
Enthusiastic.
What talent would you like to have?
To be a professional at some kind of elite sport. I'm easy—you pick!
What do you consider your greatest achievement?
My two boys, Adam and Oliver, winning team silver in the World Feeder Championships with Ireland. 🇮🇪
Who are your heroes in history?
I'm big into my sport. I would have said Lance Armstrong until he acted the dope … probably Steven Gerrard, as I'm a big Liverpool fan.
Who are your heroes in real life?
My grandmother Kitty Cashman; 93 and still going strong. What a woman.
What is your idea of happiness?
Bit of sun, no stress, and with the family.
Where would you most like to live?
Somewhere sunny and definitely near water. Sea or lake doesn't matter—it relaxes me. Cork! 😉
What profession would you like to attempt?
Professional soccer player; they get paid way too much coin.
What is your greatest extravagance?
My fishing gear.
What is your most treasured possession?
My wife. (I might get brownie points for saying this. Can order new carbon-plated shoes then.) Result!
Why did you start running?
My wife signed me up four years ago for a relay of the Cork City Marathon—for charity (the children's hospital). Oliver, my youngest boy, was in hospital for six weeks with a rare blood disease when he was a newborn, so that was really the start of it, race wise. But I've played soccer, basketball, and GAA for many years; so I had some fitness.
What does running mean to you now?
Everything, really. I always loved training and playing sport but always got left down by people's attitudes—not turning up, etc. Running is an individual sport, so whatever you put in you get out, really. It makes me honest, and I love putting in the grind week after week and just being consistent and that feeling after a run. That's why I run.
What do you like about Stazza's Stable?
He's the brains of the operation. I don't think I would be running as well if it weren't for John, his structured training plans, and believing in me that I can actually do it. Great banter.
What is your motto?
Try your best, that's all you can do.