BETTER KNOW A STABLEMATE—KEN O'MAHONY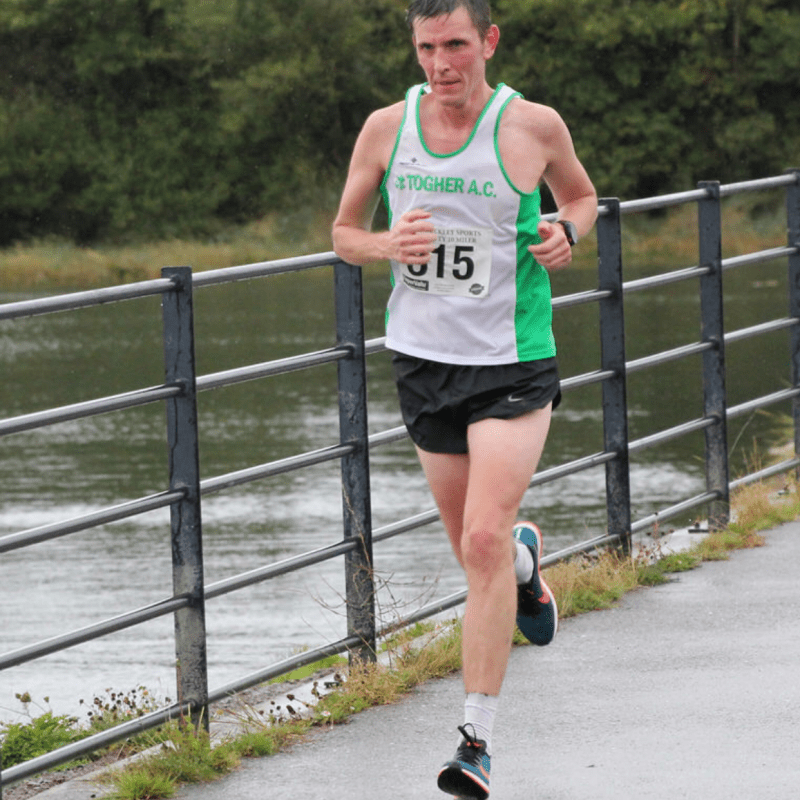 To be run, gifted, and Cork.
What is your name?
Ken O'Mahony.
What is your favourite colour?
Blue.
What is your favourite word?
Run.
Who is your favourite musician?
Really depends on my mood … currently enjoying a mixture of Kaleo (Icelandic rock band) and X Ambassadors (American rock trio). Kings Of Leon would certainly make my top three favourite bands!
What is your most marked characteristic?
Perseverance.
What talent would you like to have?
To sing.
What do you consider your greatest achievement?
Being a father to three brilliant kids who bring fun, laughter, meaning, and a bit of stress to my daily life.
Who are your heroes in history?
Michael Collins and Roy Keane. I've been lucky enough to see Manchester United win 13 Premier League titles. Roy Keane was captain during the club's most successful period, and the fact that he's from Cork was amazing for me growing up. His drive to win, and not settle for below par performances from his teammates, made him a fantastic captain for club and country.
Who are your heroes in real life?
The many unsung heroes all around us. Volunteers who give up their time to help the less well-off, and the many volunteers who give up their time to coach, develop, and encourage kids.
What is your idea of happiness?
A long, early morning run in the sun, followed by a day of fun in a waterpark with my family.
Where would you most like to live?
I would love to travel to warmer countries and combine that with running … I need to create a marathon bucket list. Our Irish weather can certainly challenge you to grind out sessions in horrendous weather at times! There is, however, no place like Cork.
What profession would you like to attempt?
Professional soccer player or golfer.
What is your most treasured possession?
Nike Vaporfly … still in the box. Bring back races or time trials, please.
Why did you start running?
I played soccer for about 15 years and have great memories from those times. After my kids were born, I stopped playing. I got a bit lazy for about two to three years, put on a bit of weight, and didn't do a whole lot of exercise.
Keen to lose excess weight, I set a New Year's resolution in 2014 and signed up for a 10K race that April. I caught the running bug after crossing the finish line and have been hooked ever since.
What does running mean to you now?
I've been unfortunate to have had a good few injuries that have resulted in long layoffs of between six to nine months at a time. For me, during these times when I couldn't run, I realised how much running means to me.
I'm a happier, healthier, friendlier, and more outgoing person when I can run. It makes me tick, and it makes me, me. It's a big part of my identity, and I've made some great friends as a result of running. I love challenging myself, staying committed to a long term goal, and pushing myself to improve.
What do you like about Stazza's Stable?
I'm a fairly new addition to The Stable, and what I enjoy most is the structured training and guidance provided by John. It's an added bonus to have like-minded people working towards similar goals to share the journey with. A bit of fun, laughter, and devilment along the way makes the journey a bit easier.
What is your motto?
Be kind to people, treat people as you would like to be treated.