BETTER KNOW A STABLEMATE—LAURENT FOUGÈRE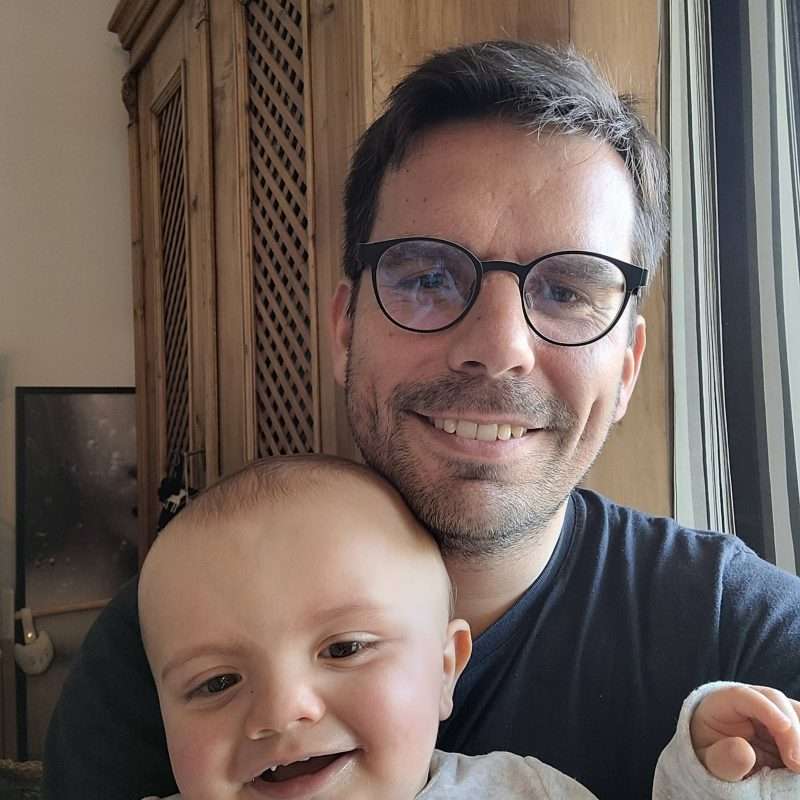 Laurent Fougère crests the peaks of fate.
What is your name?
Laurent Fougère.
What is your favourite colour?
Blue.
What is your favourite word?
Thanks.
Who is your favourite musician?
Ravel. No, I am kidding; Daft Punk until death. 🙂
What is your most marked characteristic?
I like to finish what I start.
What talent would you like to have?
Being able to learn anything super fast.
What do you consider your greatest achievement?
My family.
Who are your heroes in history?
Robert Maloubier and Marie Curie.
Who are your heroes in real life?
Public/civil servants who are working for low salaries because they want to help people.
What is your idea of happiness?
A balanced life—which is really hard when you have kids and a demanding job.
Where would you most like to live?
Chamonix (but there are far too many Brits :)) or Annecy. Those places are a one-hour drive from my home, so I am happy with my actual location.
What profession would you like to attempt?
Mountain guide. It was a very serious project that I gave up, as I knew it would have been a hard and risky life. My work is stable, but clearly less fun, and I no longer have time to climb.
What is your greatest extravagance?
Even if I have to be very Cartesian in my daily job, I have an artistic side.
What is your most treasured possession?
My family.
Why did you start running?
To be with my father in nature. We used to run in the forest/mountains, to be in shape for alpinism.
What does running mean to you now?
I feel young and free when I am running (even if I am not :)).
What do you like about Stazza's Stable?
I like the practical/no BS training approach. I like the fact that Stazza is aware of the latest training methods used by top coaches/runners in Africa. So, I don't have to do the endless training sessions given by French coaches, like 6 x 1K and 10 x 400m or 10 x 30″/30″. Stazza has a long experience. I like his empathy, and it's a bonus that he's a very cool and friendly guy.
What is your motto?
Never give up.