BETTER KNOW A STABLEMATE—MARIE KISSANE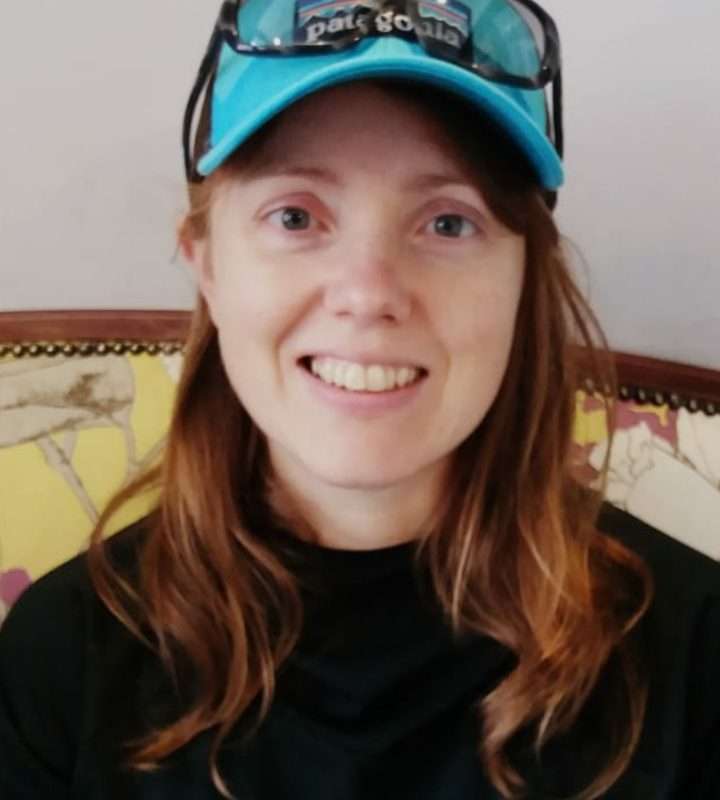 Marie Kissane ain't wasting no more time.
What is your name?
Marie Kissane.
What is your favourite colour?
Purpley blue.
What is your favourite word?
"Grand"—covers a wide range of emotions.
Who is your favourite musician?
My tastes vary from that of a 10-year-old (like Taylor Swift), to the more mature ear (like the Coronas). I'm also partial to a good cheesy power ballad. (I was driving one day with the radio on full blast, getting ready to belt out the chorus of Whitesnake's "Here I Go Again" when Iain rang me. I still haven't forgiven him.)
What is your most marked characteristic?
I never sit down; I'm always doing something.
What talent would you like to have?
To be able to play a musical instrument.
What do you consider your greatest achievement?
Finishing my first marathon (Cork, 2013). I never thought I'd be able to do a full marathon, and that feeling after crossing the finish line is hard to beat.
Who are your heroes in history?
Tom Crean, Rosa Parks.
Who are your heroes in real life?
I admire people who have had to overcome adversities and worked hard to become successful.
What is your idea of happiness?
Getting away from the craziness every now and again. Camping in the middle of nowhere with no access to technology (but only for a week or so).
Where would you most like to live?
Somewhere warm, where you don't have to deal with the threat of horizontal rain during a run.
What profession would you like to attempt?
Performance psychology.
What is your greatest extravagance?
I have a bit of a coat problem that I should probably seek some help for …
What is your most treasured possession?
Iain!
Why did you start running?
A college friend suggested a weekend away to Achill to do the half-marathon there. I hadn't run since school, and we had about six weeks to "train" for it. I finished it in just under 2 hours 20 minutes and had caught the running bug.
What does running mean to you now?
Running is how I start my day—every day. It helps to clear my head and set me up for the day, and I love that feeling when you finish a run that you really didn't feel like lacing up your shoes for. I'm definitely a lot more prickly to be around if I haven't got my run in!
What do you like about Stazza's Stable?
It's a real positive bunch of folks, and everyone is so supportive. I've met some of you in person at the bandit races, and it's a great friendly bunch. And, of course, a special mention to the mastermind behind it all who got me back on the road after having been out of action for about two years and having travelled to every physio/physical therapist/osteopath/consultant/fortune teller, etc. in Munster!
What is your motto?
Be kind, as you don't know what people may be going through.