BETTER KNOW A STABLEMATE—MIKE MOYNIHAN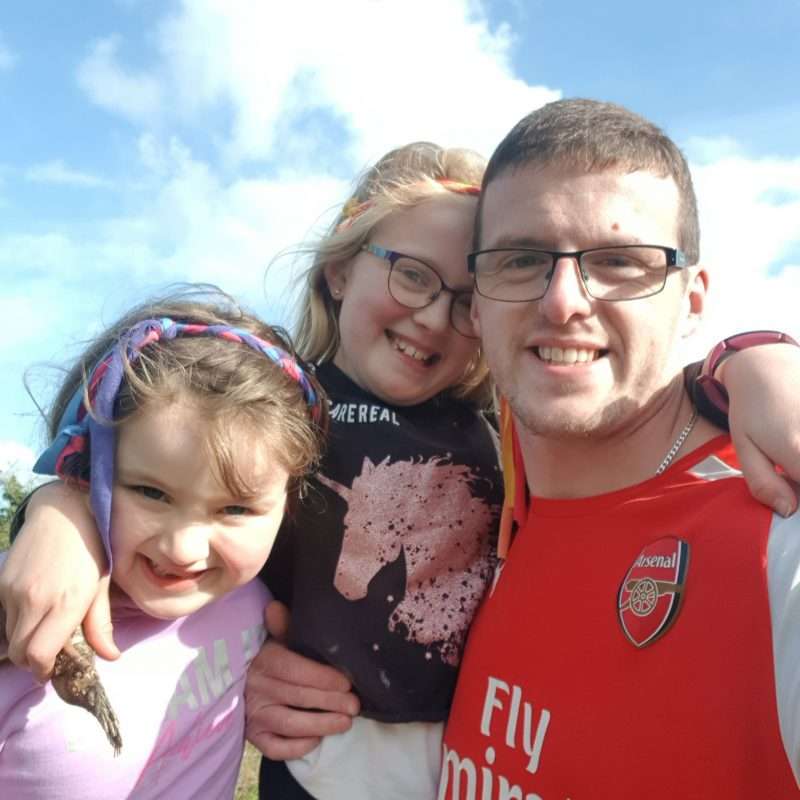 Mike Moynihan is all about family.
What is your name?
Mike Moynihan.
What is your favourite colour?
Red.
What is your favourite word?
Grand.
What is your most marked characteristic?
I don't let anything get to me.
What talent would you like to have?
To be able to swim.
What do you consider your greatest achievement?
Completing my first marathon and all the emotions felt crossing the line. I still feel the goosebumps.
Who are your heroes in history?
My late father and grandfather; I think of them both every day.
What is your idea of happiness?
Chilling out on a lazy Sunday with my girls.
Where would you most like to live?
Lanzarote: sun, sand, sea, and relaxed atmosphere.
What is your greatest extravagance?
My current car.
What is your most treasured possession?
They're not possessions, but my daughters. Watching them grow into the kindest people makes me so proud every day.
Why did you start running?
I was very overweight just under five years ago and knew I had to do something. So I downloaded the C25K app and fell in love with running. 14 months later, I completed my first marathon.
What does running mean to you now?
Running is my time—thinking time. Forgetting time shows what you can push the body to do, as well.
What do you like about Stazza's Stable?
The family feel. Never met 99% of the people in The Stable, but the support and the comments, the jokes, etc. have a family feel.
What is your motto?
Don't worry about what you can't change.