BETTER KNOW A STABLEMATE—NICOLA BIRCH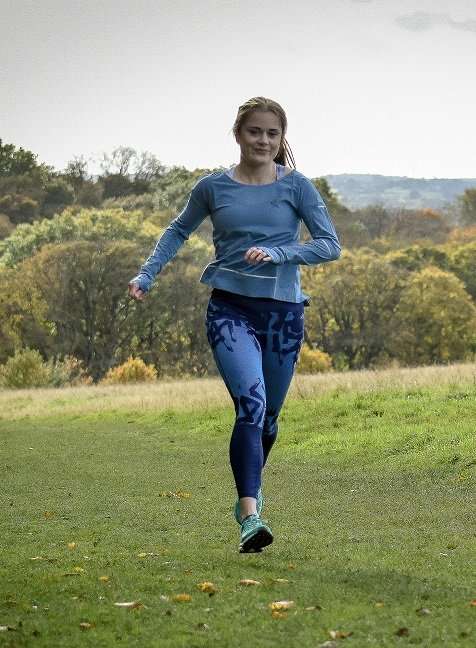 Nicola Birch knows the history of women's marathon running.
What is your name?
Nicola.
What is your favourite colour?
Green.
What is your favourite word?
Kerfuffle.
Who is your favourite musician?
Paolo Nutini.
What is your most marked characteristic?
Being kind.
What talent would you like to have?
To be able to play the piano.
What do you consider your greatest achievement?
Overcoming mental health issues.
Who are your heroes in history?
Ron Hill and Kathrine Switzer.
Who are your heroes in real life?
My family and friends.
What is your idea of happiness?
To be grateful for what we have, to have true friendships, and to find joy in the little things.
Where would you most like to live?
Canada.
What profession would you like to attempt?
Food critic!
What is your greatest extravagance?
My computer.
What is your most treasured possession?
A necklace my dad gave me for my birthday.
Why did you start running?
My whole family runs, and I was brought up surrounded by active adults; so, it's difficult to pinpoint a specific reason. I loved being outside, and because I'm naturally quite competitive I enjoyed pushing myself and working hard. I was very quiet at school, and running gave me the opportunity to make friends with like-minded people and have a sense of belonging.
What does running mean to you now?
It's a way to express my strength during moments of self-doubt; it's a way to explore new places and be in nature; it's a way to make friends and talk; it provides routine in a period of uncertainty, and it's a chance to strive towards goals and challenge myself.
What do you like about Stazza's Stable?
That there's such a wide range of abilities, and that The Stable is open to everyone. Stazza himself, his knowledge, and endless patience with my various questions.
What is your motto?
You're stronger than you think.