BETTER KNOW A STABLEMATE—SIMON HALLISSEY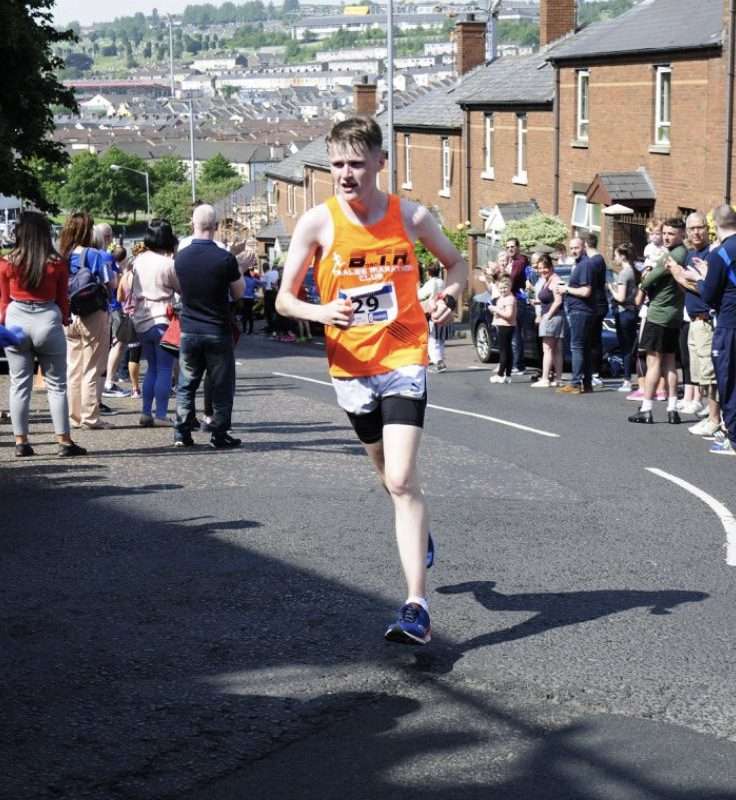 Kerry-based twentysomething Simon Hallissey has registered competitive performances in distances as diverse as half-marathon and 100 kilometres.

What is your name?
Simon Hallissey.
What is your favourite colour?
Red.

Who is your favourite musician?
Coldplay.
What is your most marked characteristic?
Always giving everything I do my best, regardless of what the outcome is.
What do you consider your greatest achievement?
My greatest achievement, I would say, was finishing the Tralee 100K Ultra Marathon in August 2016. I was 19 at the time and had only started running in February of that year; I'd decided, along with a friend, to randomly run a 10-mile race with no training at all. After that, I saw the 100-kilometre race advertised. I was intrigued by the distance and wanted to see could if I could run it; so, I would say finishing that is still my greatest achievement to date.

Who are your heroes in real life?
I'm a massive Liverpool fan, so there are probably five or six players from years gone by who would be heroes to me. But my hero in real life would be my grandmother. She's an amazing person. Her attitude to life has always inspired me; she puts others before herself and has always supported me in everything I've tried. (We won't show her this, though
.)
What is your idea of happiness?
Simple things, like being surrounded by friends and family, travelling to football matches, continuing to run and seeing where that takes me.
Where would you most like to live?
Tralee. I couldn't see myself living anywhere else, to be honest. All of my family and friends live here, and it's home—so, I couldn't see myself living too far away from it.
What profession would you like to attempt?
I'd love to be a running coach or work in something related to sports at some stage. I've a massive passion for running now, and I'd love to help other runners at some stage in the future.
What is your greatest extravagance?
Whenever a DPD van pulls up outside my front door, I know straight away—because my Nan starts giving out
! She knows that shoes are certainly on the way in. I like trying out different running shoes, so that's probably my greatest extravagance.
What is your most treasured possession?
Normally, I'm not too bothered about running medals, but my first marathon medal is a treasured possession.
Why did you start running?
I was in college, and I was drinking two or three times a week; I had no real drive or focus on anything. I wanted to change the way I was living and become healthier and happier with myself, so I took up running and haven't really looked back.
What does running mean to you now?
Running, outside of family and friends, is the most important thing to me. If I'm having a bad day, going for a run can bring some much-needed positivity to it. I don't think I've ever regretted going for a run.
What do you like about Stazza's Stable?
What I like about Stazza's Stable is that everyone in the group supports one another and always offer encouragement to each other. And it brings runners of all abilities together.
What is your motto?
Give your best at everything, and once you've done that, you can't have any regrets!