BETTER KNOW A STABLEMATE—SOPHIE LAMBERT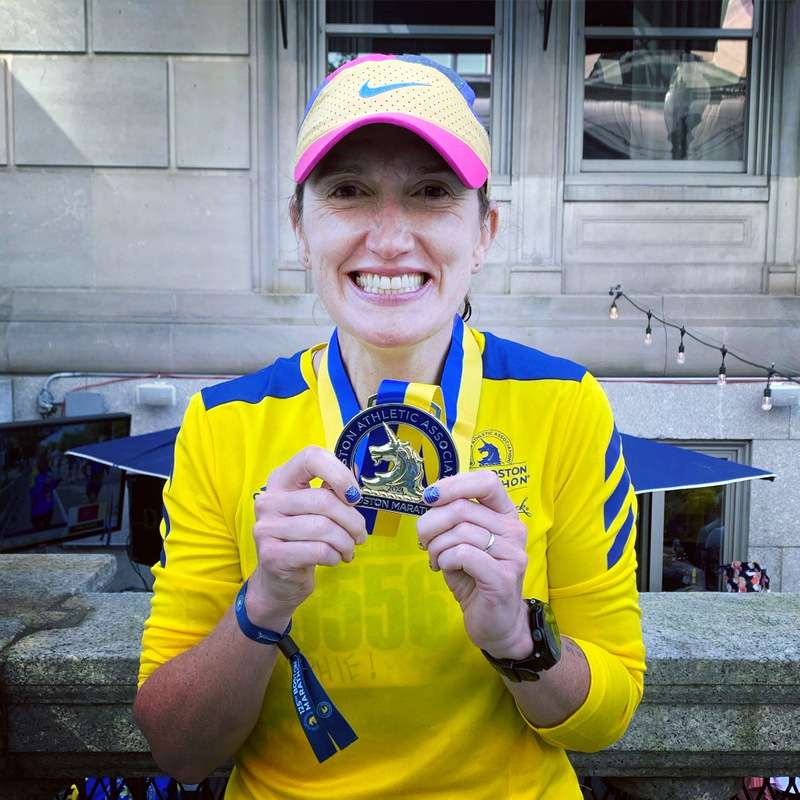 "It's been a long time running."
What is your name?
Sophie Lambert.
What is your favourite colour?
Navy blue.
What is your favourite word?
Alive.
Who is your favourite musician?
The Tragically Hip (I moved to Canada as a kid!)
What is your most marked characteristic?
Being happy.
What talent would you like to have?
The ability to stop time.
What do you consider your greatest achievement?
As a human—being resilient, hard-working, and kind in my personal life, professional life, and as a mother (I have a nine-year-old daughter and six-year-old son).
As a runner—getting faster as a masters athlete after taking a decade off from training.
Who are your heroes in history?
Jane Jacobs—she was a journalist who became a community activist who fought urban renewal and highway projects, especially in New York City. She also wrote with fervour about what makes cities thrive and how the built environment shapes us. I am an urban planner/town planner, so she really is a hero in my work and love of cities. After living in London, Vancouver, New York, and DC, ironically I now live in a small town in Virginia!
Who are your heroes in real life?
There are some women in their late 40s and 50s who are still crushing their running at a super high level. I am 44, so they really inspire me.
What is your idea of happiness?
A hike and picnic with my family or a trail run with friends in the mountains near where I live.
Where would you most like to live?
I was born in London and lived there until almost 10. I sometimes feel like I lived there in the wrong decade of my life. I would love to live there again one day.
What profession would you like to attempt?
Sports photography.
What is your greatest extravagance?
Gummy candy, wine, and buying books. I also have a ridiculous obsession with Land Rover Defenders (so sad they aren't made anymore).
What is your most treasured possession?
A quilt that a family friend made for me as a child. It is a very simple windmill pattern.
Why did you start running?
We had to run in a park in London in primary school, and I finished with the top boys and thought this is fun!
What does running mean to you now?
As a busy mum/mom with a demanding job, it is my time for thinking, being present with my breath, focusing solely on me, and pushing myself to be my best.
What do you like about Stazza's Stable?
I am just in my early stages of getting to know The Stable, but I am super impressed so far with the camaraderie, genuine support, humour, and desire to work hard that Coach John and all of you share. Happy to be joining!
What is your motto?
Why not me?