BEYOND THE CLOUDS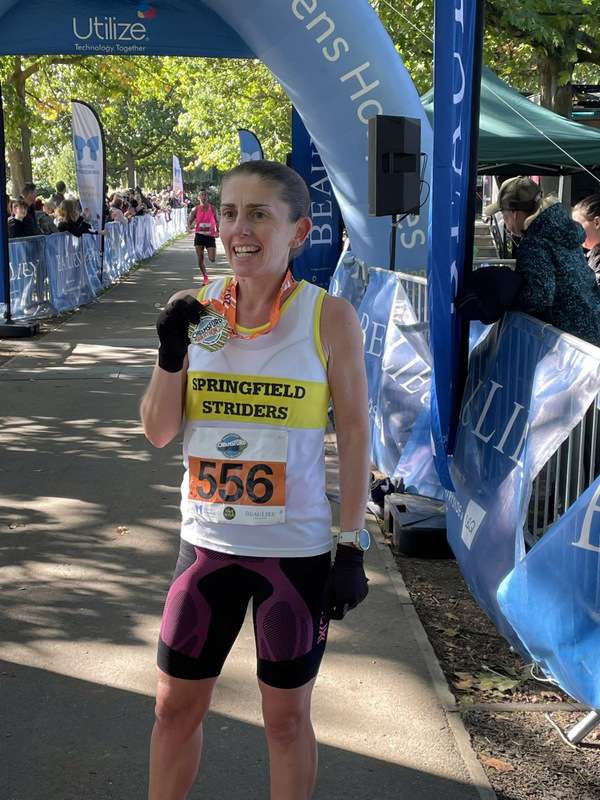 It was winner winner chicken dinner for Stablemate Nicola "the Chop" Woodyard at the Chelmsford Marathon in Essex, as she stormed to victory in a stellar 3:02:57.
The super busy working mum was driving on with her training (feeling in tip-top shape) until she came down with the lurgy three weeks out—scuppering plans of yelling "Timber" at her lifetime best of 2:56.
The Stable News' steadfast scribe, Ally "the Chin" Smith, hounded the Chop for a report; she eventually responded while nursing a stinking hangover:
Nikki: Sorry for the delay in replying, Ally, but I'm recovering from 10 days in Mauritius with Stazza.
Ally: Ha-ha, not to worry. Tell me all about this wonderful win.
Nikki: I wasn't sure whether to run and only decided the day before to give it a go, even though I still had a cough and a cold.
Ally: Risky business, that. Stazza would advise against that sort of behaviour, so I'm guessing you didn't let on too much.
Nikki: You'd guess right. Plus, it was perfect running conditions: dry, blue sky, and 5℃, so I thought, Why not?
Ally: You know yourself better than anyone, and being a district nurse, you've seen a fair share of coughs and colds. How was the route?
Nikki: It's an undulating race, so not the easiest, but you have a clear run, as it's not got the crowds.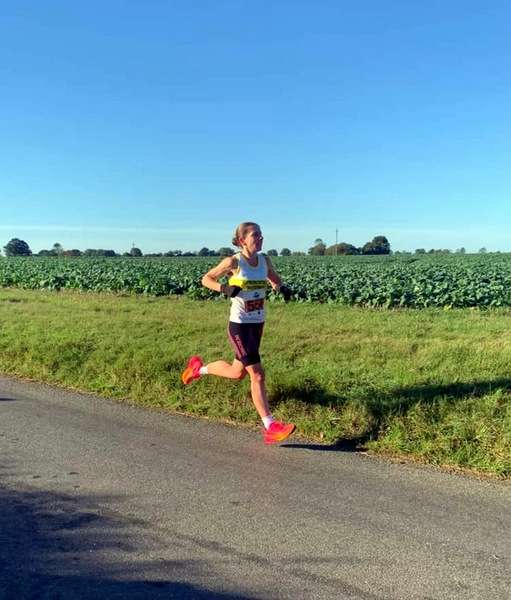 Ally: Just like a long Sunday training run, then, ha-ha. Any more outings on the horizon?
Nikki: Nothing in the diary as yet … Maybe the London Marathon.
Ally: A bit busier than Chelmsford, eh? Honestly, Nikki, a massive well done on the win. I'll let you get back to the couch with a curer; a Bloody Mary might sort you out.
Nikki: Thanks, Ally. I'll give anything a bash!
Back at the villa, Coach Stazza was chilling to the cool sounds of Gregory Isaacs in contemplative tribute to the Chop's terrific triumph:
"Night nurse! Only you alone can quench this Jah thirst.
Nikki had a blast here, and it was well deserved after the big win in Essex … Enjoy the hangover … Because if London is on the cards, it's a good job your daughter likes to wake up early."