BJORN TO RUN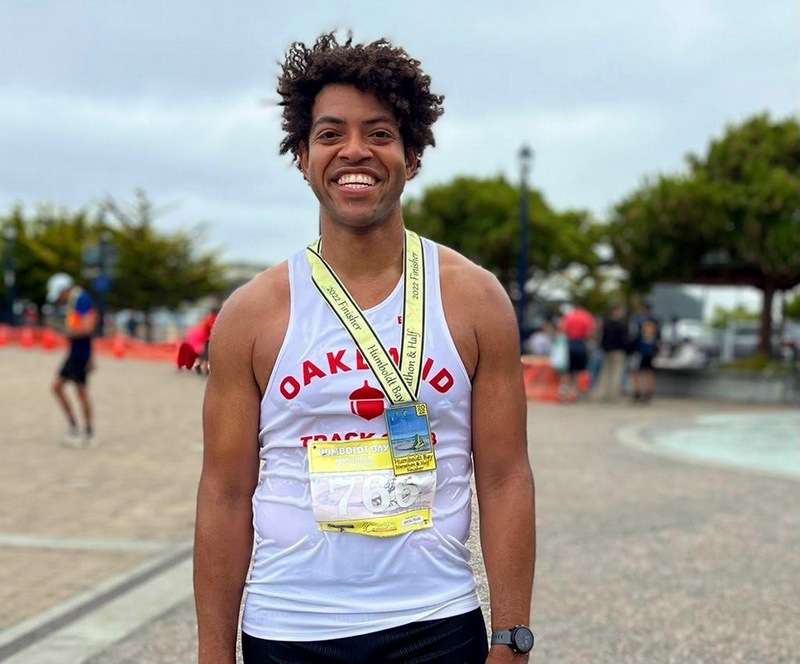 Stablemate Bjorn Trowery put forth a solid outing at the Humboldt Half-Marathon with a sublime 1:26:09 (a mere 36" from his best). Trowery placed fourth overall and first M35 in Eureka, a small NorCal town best known as a haven for hippies and misfits.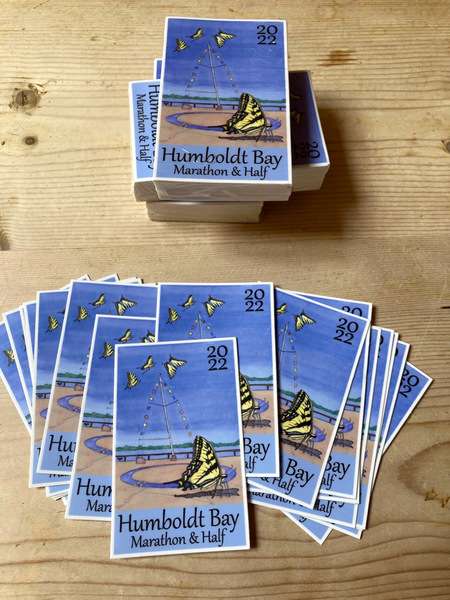 The extremely humid conditions (99% on Ally's hygrometer) weren't ideal for PR performances. But Trowery knew this race was a means to an end; the California International Marathon (CIM) is his main goal.
Ally "the Chin" Smith had been moaning that he hadn't clocked up many air miles this year, so the News took pity and shipped him over to the Sunshine State to speak to Bjorn face-to-face:
Ally: Woohoo! I'm in the good ol' US of A once more! Now, where's Bjorn? Ah-ha! I'd know that hair anywhere.
How's it going, Bjorn?
Bjorn: Hi, Ally; thanks for coming all this way to see me.
Ally: My pleasure, buddy. Now tell me all about this race.
Bjorn: It's hard sometimes in marathon training to feel as if things are coming together, but with my main goal being all about the full, this race showed I can have a bad day and still perform pretty well.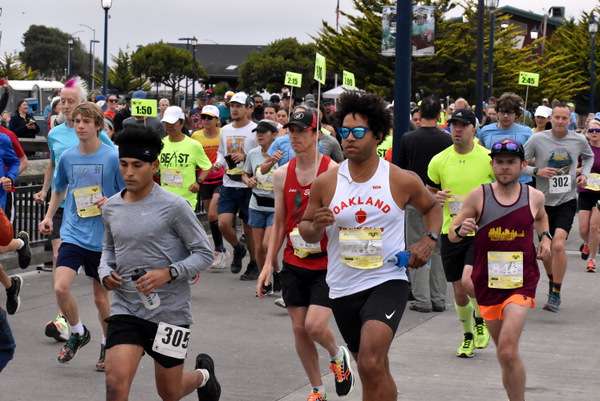 Ally: 36 seconds over your PB doesn't look like a bad day to me!
Bjorn: But I had hoped for a much lower time! The weather had different plans, but cumulatively, this has been the absolute best cycle of training I've ever had. I feel stronger, I'm recovering much better from harder efforts, and this race reinforced that. I thought I was absolutely done at the seven-to-eight mile mark but found a way to run strong during the latter part of the race.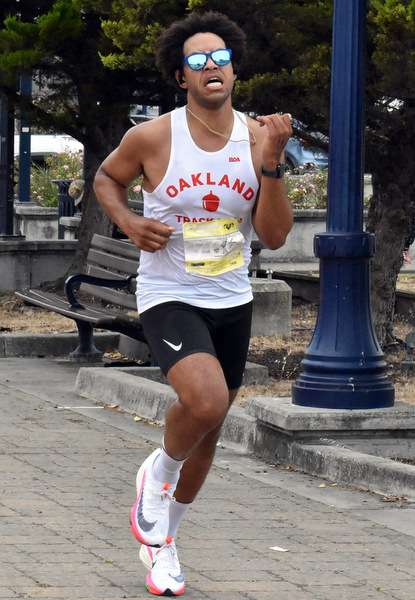 Ally: A fantastic account of the struggles all athletes feel. Honestly, well done on pressing though and getting it done. So all roads lead to Sacramento, yeah?
Bjorn: Yep. It's really all about CIM on December 4. I may pop into a race here or there to make sure I'm pushing myself, but I'm pretty excited to go sub-3.
Ally: I'm super confident sub-3 will be yours An early Christmas present that you worked your arse off for!
Bjorn: Ha-ha! Thanks, my man! See you there.
Ally: Wouldn't miss it for the world!
The Stable News got a hold of Coach Stazza while he was banging out the weekly training, and we interrupted for a minute to get a bit of blurb: "Morning, General. I'm on this very man. A steady outing for young BT, but miles 8-10 let him down. He strove onwards and finished in a respectable time. Not to worry, young explorer; we have bigger things ahead. Miles 8-10 in the marathon are still the warm-up, ha-ha. Have no fear—you will be ready!"