BLIND CHANCE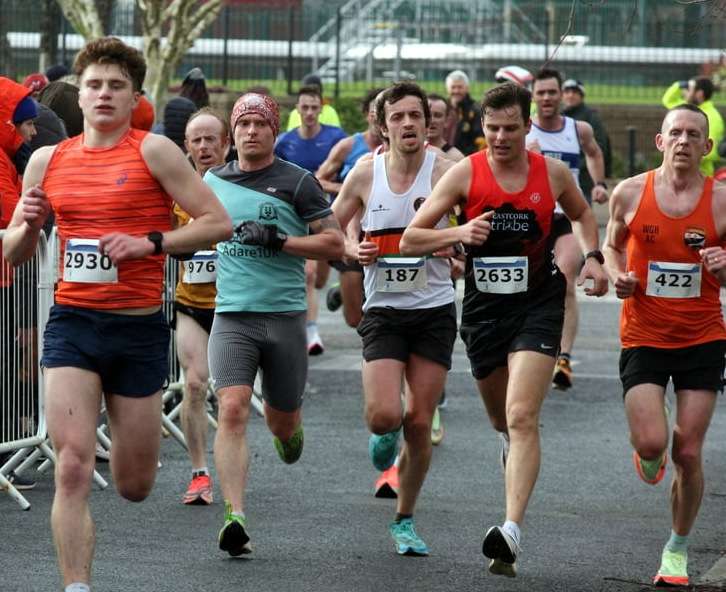 Stablemate Colm "the Colminator" Daly dug deep down into his roots and ripped up a weed-whacking 59:23 at the John Tracey Dungarvan 10 mile.
The horticulture hobbyist cultivated a windproof barrier (made up of bamboo-shaped runners) to shield his green fingers from the Waterford cyclone's onslaught.
The Colminator is well known for his back-to-back 100-mile weeks and excellent race prep. But the best-laid plans of mice and men often go awry, and Daly forgot his race number (onto which the chip was attached). So no official time or position for him—what a tumshie!
Taking a break from watching his favourite gardeners, Diarmuid Gavin and Alan Titchmarsh, plant Dianthus caryophyllus, Daly told The Stable News:
"Very high standard and high-quality event that brings me back year after year.
Unfortunately, not a PB this time. I was looking to go a minute quicker but am still happy with my clocking, given the conditions we were dealt on the day."
Assistant coach Ally "the Chin" Smith added: "Colm is as strong as a mighty oak, as graceful as an oleander, and as durable as daylilies. But he's as forgetful as my 90-year-old gran, ha-ha. A superb run in horrid weather. Well done, buddy!"
Coach Stazza called The Stable News after completing his own bit of landscaping: "I've just shovelled ten tonnes of decorative clippings for Sally's garden, and my back is killing me; I wasn't cut out for manual labour! I can't see the appeal in gardening as a hobby, but if it keeps Colm happy, and he continues to put in performances like that, then who am I to judge? A solid run once again, Colm. Good man."