BREAKING PBs IS CHILD'S PLAY FOR OLLY— #S10RR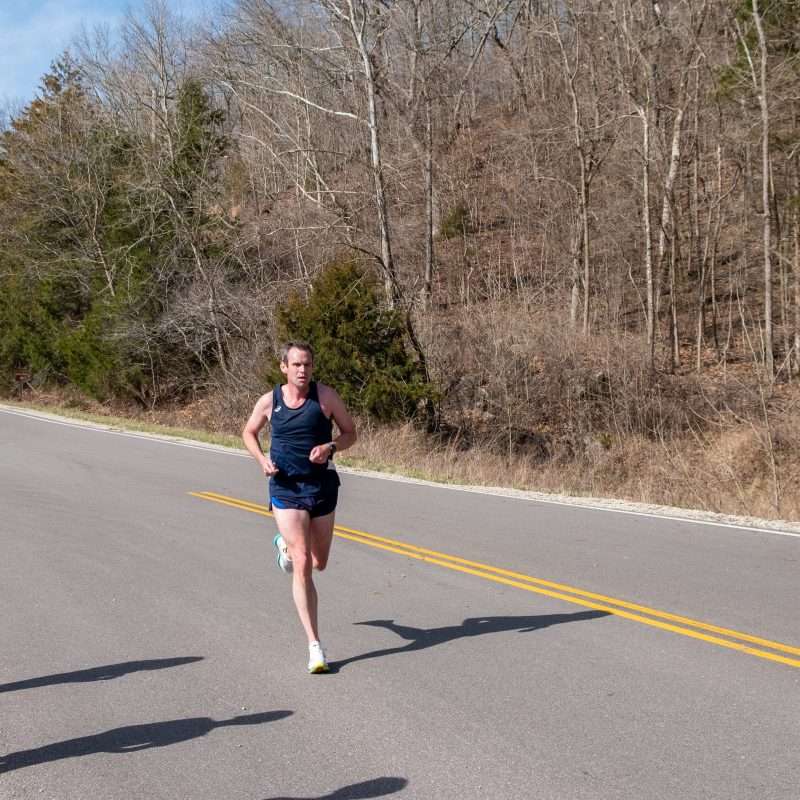 This is a Stable News x Stablemaster 10 Race Report.
I'd love to start with a tale of my textbook race preparation. However, I spent all of last Saturday packing the contents of my house into a shipping container, which left my legs feeling like they'd completed a marathon tempo session. Sunday morning started with the obligatory "Wakey wakey!" ambush by my daughter. Two coffees and a bowl of porridge later, and I was ready for a relaxing rest day … if only.
My selected course was an out'n'back consisting of a couple of flat miles and the least aggressive rollers in the area. Race day conditions were good; the temperature was a single digit with a gentle cross course breeze. I'd wrangled a friend to cycle next to me and watch out for cars. We met at the start line and warmed up together whilst I briefed him on my race plan and a couple of "what ifs." Back at the start, after a prolonged period of procrastination and a couple of polite prompts from my friend, I finally took to my feet and toed the line.
The first mile was flat and smooth. After a couple of hundred metres I looked at my watch: 5:15 OH BUGGER, slow down, you loon. A minute later: 5:22, what on earth are you playing at, SLOW DOWN. I rounded the first corner at 1.1 miles and saw my wife and kids. Keep it steady, Laura shouted. My breathing was heavy and my mouth was dry. I looked at my watch, and to my horror, it said 5:34. Right there and then I knew how this was going to end … and it wasn't going to be pretty!
I hit the rollers and settled into my rhythm, slowly reducing my average pace closer to the 5:45 target. Honestly, I felt good, comfortable, and in control. Then all of a sudden Matt's brakes started rubbing. As the tiny little scratchy sounds bore deep into my eardrums, I contemplated consciously uncoupling from him right there and then. Thankfully, it only lasted a minute or so, and we soon found ourselves at the turnaround point. 
Back over the rollers and things seemed fine; then, out of nowhere, Hurricane Zanzibar struck and almost knocked me off my feet. Matt told me afterwards that he didn't feel any wind, but I can only assume he was hungover, because boy, did I feel it. As I passed my kids for the second time, I stretched out on the final, flat mile back to the start. The numbers on the watch looked good, but the legs waited until now to remind me all about my overzealous first mile. The last 800 metres seemed to take forever; my form resembled Phoebe Buffay running in Central Park, and it sucked, bad. As 6.22 miles clicked by, my watch read 35:35. Not only was it a new 10K PB by 1:24, but I picked up a 5K PB along the way too.
Wouldn't it be great if we all just settled for "a job well done"; but no, within an hour, I was already wondering how much quicker I would have been on a flatter course, with no switchbacks, without the wind, and in race conditions … and so the cycle continues.