CAPTAIN COOK'S DESULTORY EXPEDITION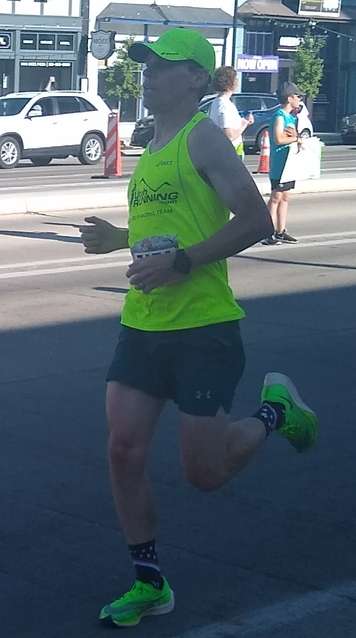 Stablemate and Utah running royalty Riley "the Captain" Cook (40) won the master's category, running 2:24:17 in the Utah Valley Marathon. Finishing sixth overall left a bitter taste in the mouth of the 2:16 marathon man. The Stable News can report that bemused onlookers at the awards banquet spotted Cook pounding the table in frustration, saying he was going to "train my brains out and pound them into the ground next year."
The Captain described how he felt immediately after the race:
"I'm not thrilled with it. I consider it a below-average result for me. The three things I was hoping to avoid all happened in the second half of the race (bathroom stop, throwing up, and a side ache), but I managed to grit out the last 10K without slowing to a crawl. But it's what happens when you don't put in enough work. My mileage was low (for me, for a marathon build), and this is what you get with lower mileage. So if I want to keep racing marathons, I've got to put in all the work."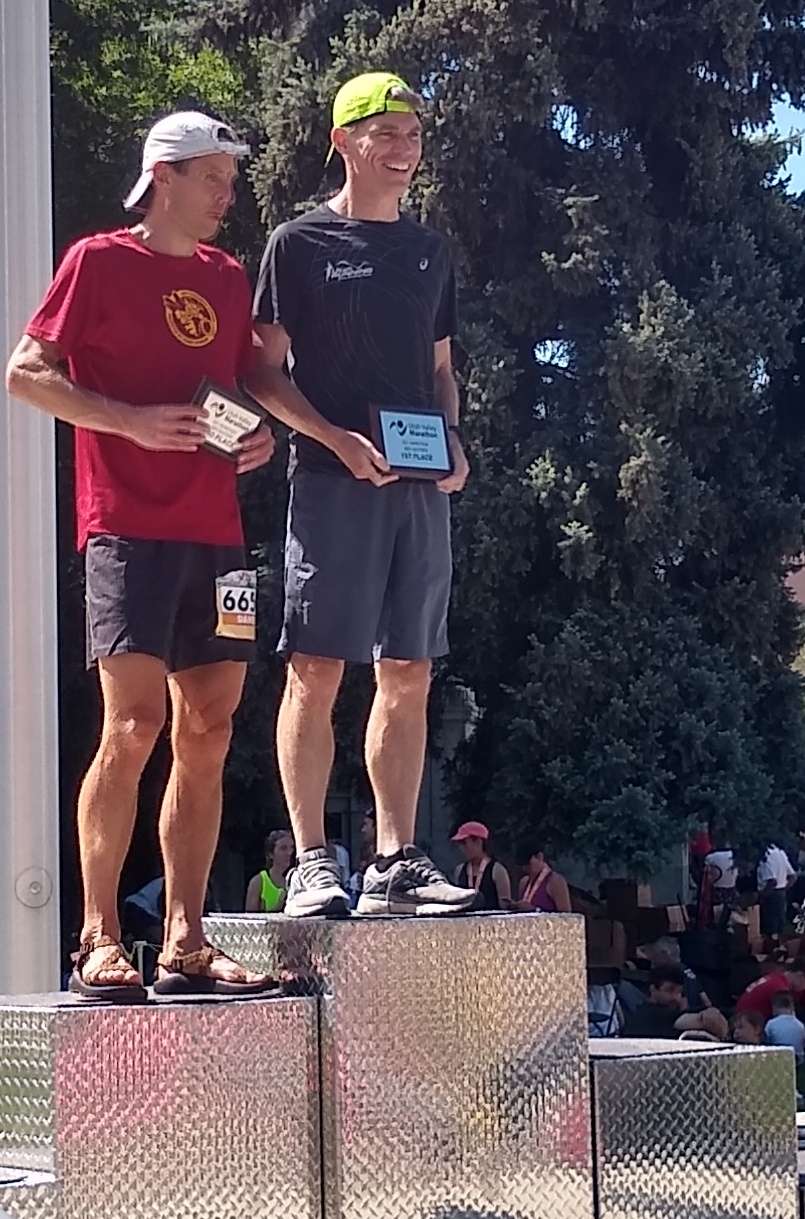 The Stable News has previously reported on Riley's amazing comeback from suffering both a broken back and a life-threatening disease to run a phenomenal 65:15 at the 2020 Bryce Canyon Half-Marathon.
The Stable News' tea boy, Ally "One lump or two?" Smith, sat down our brews and said, "I can't believe how talented and hard-working Riley is. It just shows how dedicated he is when a 2:24 marathon is a bad day at the office. He's the real deal."
The Stable News tracked down The Stablemaster at Provo Municipal Airport and asked for his thoughts on Cook's latest race: "Alright, lad? I've a limo booked; jump in, and we can share a bottle of red before it's confiscated. POP! Ah, that's better. What were you on about? Oh, 'il Capitano' Cook."
Swigging the full glass down in one gulp and pouring another, he continued: "Riley is a rare talent. Rare because he works hard with his talent—he doesn't just coast along. As he's a previous St. George Marathon winner, I think … no … I know he will be going for the win next time. St. George runners, beware."
So what's next for the older, wiser, Cook?
"I'm not sure. I have that marathon on the calendar in October and will probably hit a half-marathon sometime this summer."
Whatever it is, we can be sure he'll be going for gold. Good luck, Riley.