CHECKMATE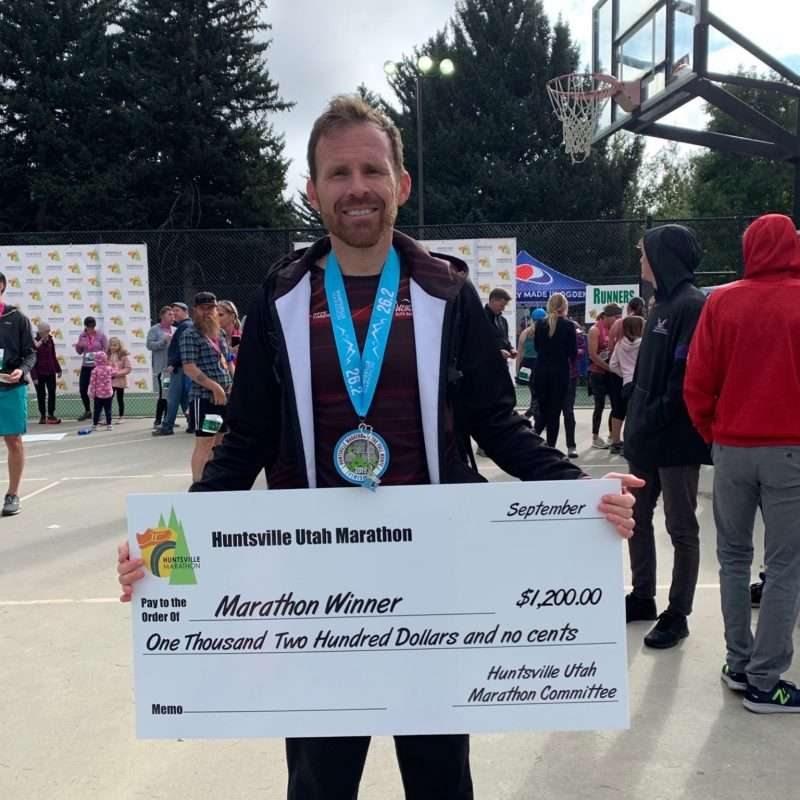 TWO-IN-A-ROW FOR BIG BUCKS BENNYBOY
Stablemate, Bennyboy Van Beekum (35), beamed with joy after receiving a staggering $1200 check for his 2-in-a-row Huntsville marathon win.
Billionaire Benny bounded down the road to victory in 2:25:23, winning by a staggering 12 minutes.
Nouveau riche Bennyboy told The Stable News: "I found it mentally tough running the entire race solo."
Two weeks before toeing the line, brilliant Benny told The Stablemaster: "I'm not feeling the best body-wise this week." But Bennyboy rallied to take the win and the cash.
Training partner and Huntsville half marathon winner, Riley Cook said: "Hero of the Day! Proud of ya buddy. #BackToBack"
Fellow runner, Bryce Peterson joked with Bennyboy: "How's does it feel to be apart of the 1k big check club?! Haha such a fast time, way to go!"
Sources close to Bennyboy revealed that he will donate 50% of his winnings to buying all Stablemates tubs of ice cream at this year's St George marathon.