CLARE C STYLES TRALEE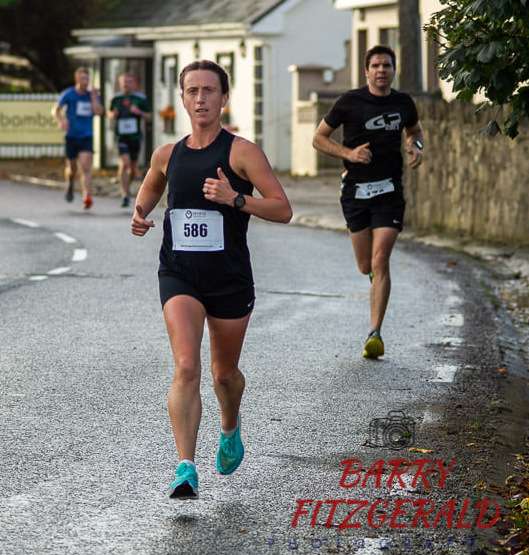 Stazza's Angel Clare "Supercuts" Coleman took third place female and chopped 1'42" off her PB at the Tralee Half-Marathon with a silky smooth 1:32:32.
The Stable News caught up with Coleman at the finish to hear how it went:
"I felt good, except I got a bad stitch for what felt like a lot of the second half, which was tough enough—but I got through it. Think I might have been a bit heavy on the water. 🤣"
Assistant coach Ally "the Chin" Smith was busy cooking sausage rolls and making sandwiches for the banquet Coach Stazza was laying on for the Stablemates after the race: "Argh! I'm stressed oot ma nut, here! I'm only good for washing dishes, not juggling sandwiches, sausage rolls, and stuffed peppers! Who even has that at a buffet, anyway? Oh aye; great job on another cracking run, Clare! Nearly time for another trim, so I'll see you soon for that. Well done." 
Awaiting his guests' arrival, Coach Stazza was stood in his favourite tuxedo: "You don't think I'm overdressed, Jellybaby? I know I look smart; just worried they'll spill a gel or rub Vaseline on my tux! Anyway, a blinding performance from Coleman! Shaving another 1'42" off since Charleville is some going. Good man!"
So what's next for Supercuts Coleman? "I've another half-marathon in December so looking forward to that"
So are we, Clare … So are we!