COMRADE KENNY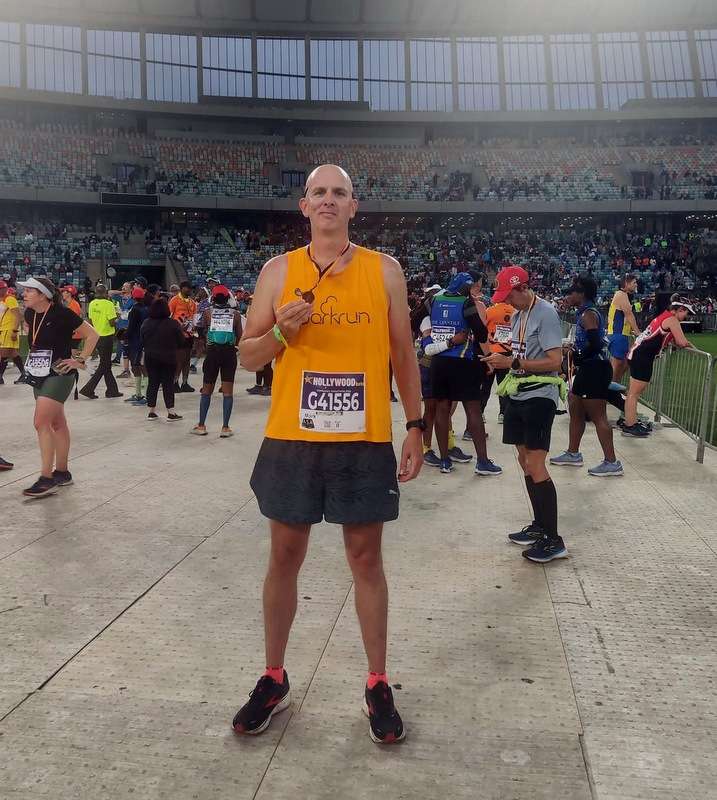 Stablemate Mark "Keen as mustard" Kenny completed his bucket list race, the Comrades Marathon in South Africa, with an 11 hours, 38 minutes, and 26 seconds clocking, placing 9,692nd/15,997 entrants; there were 11,710 finishers.
As most running aficionados know, Comrades is more than just a marathon. At almost 90km long, it's a double 'thon—and then some.
Luckily for Kenny, he picked the "down" year from Pietermaritzburg to the Durban coast.
Otherwise, the hard-and-fast rule of a 12-hour time limit would have been bearing down on him like a ton of bricks.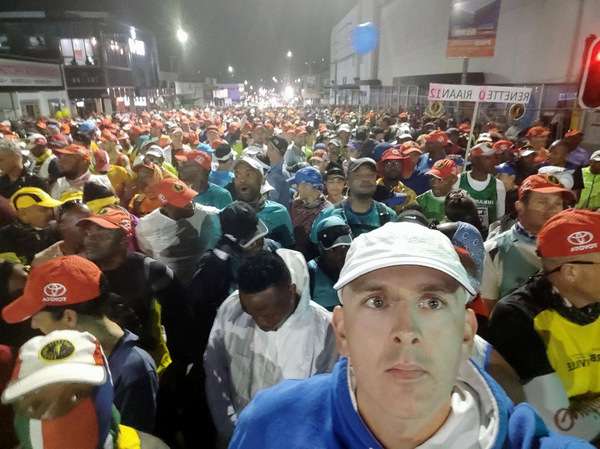 In 11-plus hours of running, Kenny encountered a mixed bag of weather. Circa 5:30am at the start line, it was very cool; but it quickly heated up to 20°C. Early afternoon saw the clouds coming in and a slight headwind attempting to stymie his efforts. But he stood firm. Finally, the last hour brought a lovely light drizzle, which was nothing the tough Irish winters hadn't prepared him for.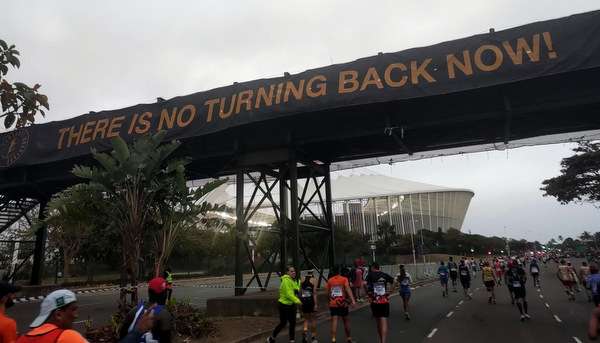 The Stable News' bush baby, Ally "the Chin" Smith, was assigned to get all the details from keen Kenny:
AS: Howdy doody, Marky boy. Have you done this before?
MK: I wish! It was my first time doing this race. My wife tells me it is my last time, too!
AS: Hahaha, they are the bosses, after all. But I'm sure you can work your magic and do it again. Tell me all about it, then.
MK: Stazza had me in great shape going into the race. Finishing within the time limit was the main goal, so mission accomplished on that front. We had an eye on a sub-11 hour finish. 55km marks a turning point, in that most of the terrain ahead is downwards.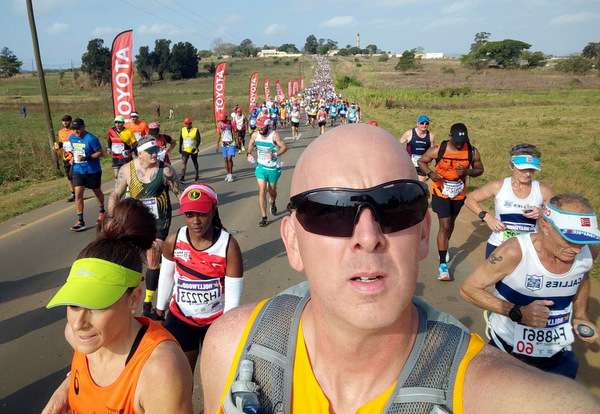 From here, I tried to catch up with the 11-hour pacer. This continued for the next 15-20km, but it wasn't to be on this outing. It was an unbelievable experience and something I'd recommend for those who enjoy longer distances.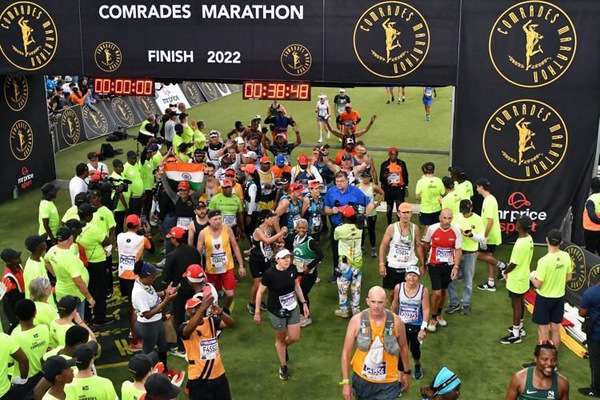 AS: Marvellous trotting, Mark! If your wife ever allows you to have another bash, I'm sure you'd get under 11, especially with all the experience you have now. Congratulations on an epic adventure; what's coming up next?
MK: Dublin Marathon in October and then the Málaga Marathon in December. I have no plans for 2023 as of yet.
AS: Well, good luck with those little outings, and I'm certain it won't be long before that 2023 race calendar starts to fill up. See you in Dublin.
MK: Thanks, Ally. See you then.
The News found Coach Stazza in Hennessy's Bar drinking a vodka martini (shaken, not stirred), so while he was full of the good stuff he spilled forth his thoughts on Kenny's canter:
"Shuper duper shtuff, Marko … The Commodore 64 Marathon is no eashy tashk … Remindhs me of when I won the World Ultra Olympics myshelf … Bring Mrshh Kenny out with me one time, and I'll convinsh her to let you 'ave another bashhh … Good man!"