COOKE SMASHES LEE'S COURSE RECORD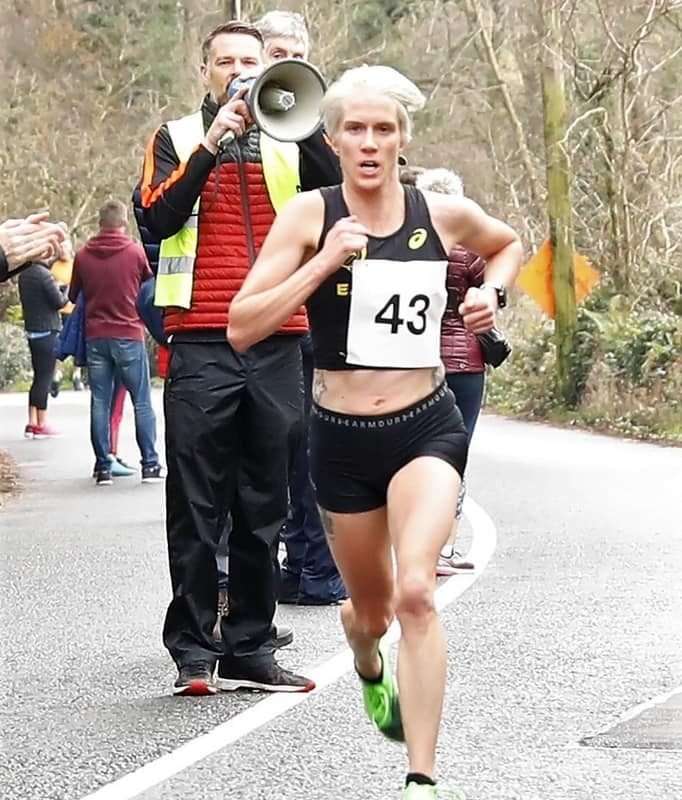 Irish national marathon champ, Aoife Cooke cantered around last weekend's Glenville 4 to take the win and smash Lizzie Lee's course record. Cooke's winning time of 21:43 wiped 58 seconds off Lee's previous course record.
Fresh from her 14-minute PB (2:32:34) Dublin City Marathon performance, Cooke used the race to kick-start her next block of training.
Cooke told The Stable News: "I just ran it steady and didn't push myself too much. I would say I was at 80-85% effort. I just felt that I would rather feel good to get a solid week's training in next week."
The national marathon champ is ranked fifth on the Irish all-time marathon list, perched just behind Sonia O'Sullivan.
Cooke's all set for a 6-week stint of training at her coach's high altitude training camp in Iten, Kenya.
Coach Stazza told The Stable News: "The race was the perfect intro back into training. The idea is to have Aoife back in full training and raring to go by the time she arrives in Iten on the 18th December. She'll then have a step-back week—it's important to take the first week at altitude very easy: the body undergoes many changes in the first three days at altitude and training hard at this time has a negative effect. It's also important to build up carefully when training at altitude. Most people head over to Iten and get this wrong, including many international runners, and then they don't understand why they haven't made the expected improvements and in many cases, they have regressed."
Over the last few weeks, Cooke's shown why she's been dubbed, The People's Champion. She's spent much of her time doing interviews, appearing in schools, and giving chats to local athletics clubs.
Cooke's training partner and manager of The Edge Sports Shop Cork, Damian Crusty Kenneally, told The Stable News: "Like most great champions, she has that special gift of humbleness. She gives back so much to the running community and is always willing to help others."
(Snap credit: GERARDINE NOONAN)