COOL CALHOUN SLICES AND DICES HIS PB AT DORNEY LAKE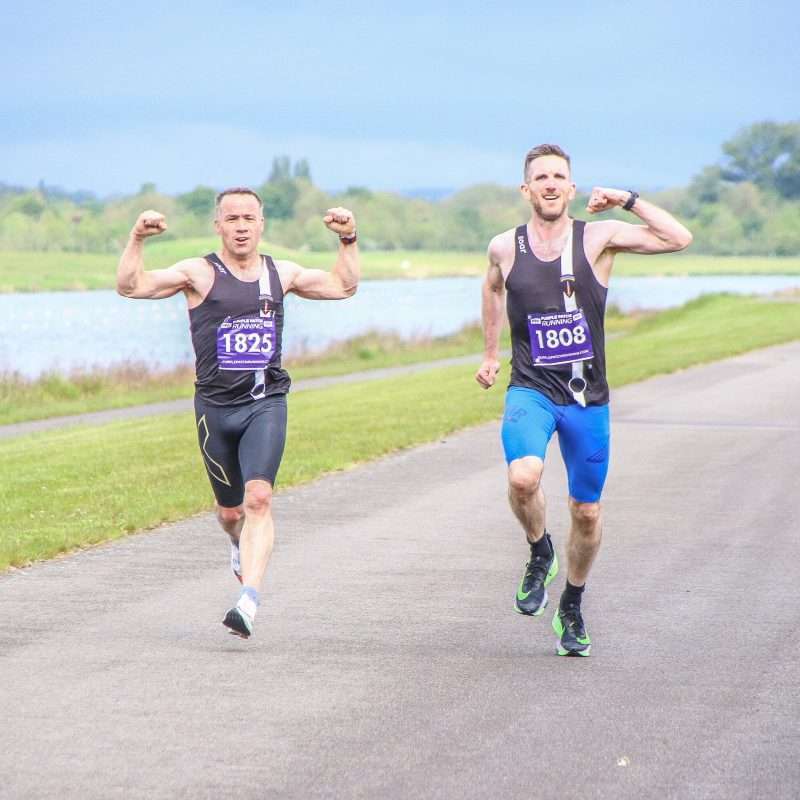 Stablemate Rob Calhoun banged out a sensational PB at the Dorney Lake Half-Marathon, running 1:20:07, to take a massive three minutes and 27 seconds off his previous PB.
Cool Calhoun relished the mild temps (10oC with a few spots of rain). The pro-amateur-scratch golfer finished 28th/341 overall and 12th in his age category (V40).
The Stable News' tea boy, Ally Smith, caught up with Calhoun for some insight into his feelings about the day:
"The course is fast, in good condition, and COVID-secure. This meant it was more like a TT, in that we started 15 seconds apart and over four laps. A friend offered to help pace me, but only until just over halfway. The last 10K or so was fairly challenging mentally. Aiming as I was to break 1:20, I obviously just missed out. Throughout, I was careful to check that my Garmin miles were ticking over in sync with the mile markers. Until the final 5K lap they were, when all of a sudden, despite speeding up, I was a chunk behind schedule. Despite running my fastest 5K last, it just wasn't enough. Who knows if I might have found those eight seconds in a race?
My pacing was very consistent, and I can tell from my heart rate that I couldn't have done much more (average of 177, finishing at 192!) 28th overall, 26th male, and 12th V40 is satisfying, though V40s clearly had some serious depth!
There was a little confusion at the end when the 10K had started and the marshal ushered me towards the next lap, with me thinking it was also the finishing line … in fact we were meant to filter off to the left and finish in a different place. Thankfully, the race organisers were able to take my finish time from the lap marker, as it registered on the database, and my time was officially recognised after a couple of days!
Overall, I am absolutely delighted with the time. It gives me great confidence that what we (Coach Stazza & I) are doing is working, and that I will be in a good place to break three hours in the London Marathon in October."
The Stable News caught up with The Stablemaster, who was putting the finishing touches to his new apocalypse bunker in Utah: "Rob stuck to the plan, despite playing a round of golf a few days prior; he hit this race like a hole in one!"
Rob's training continues for his next race on July 18th, the Harry Hawkes Half. It might be too hot for Cool Calhoun, but he isn't fazed, as he sees it as another opportunity to get under 1:20—just two and a half months before London.