CRAOBH NA hÉIREANN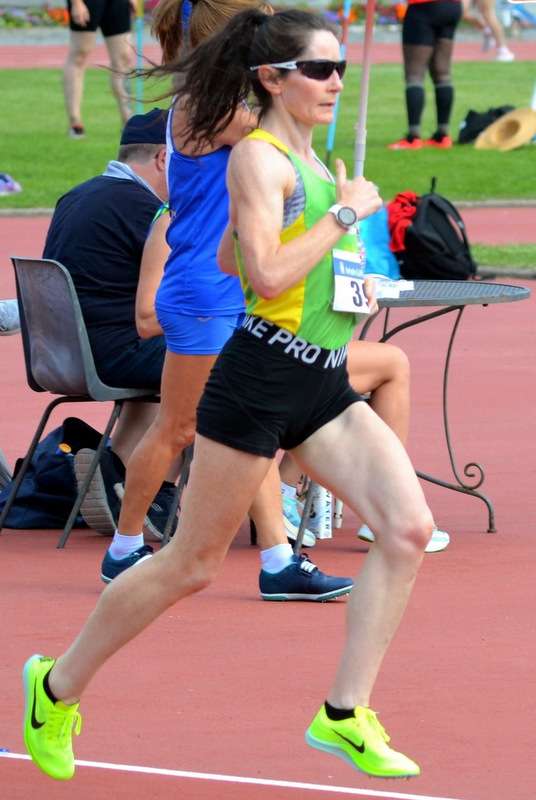 Stazza's Angel "Sensational" Suzanne Neilan storms The Stable News with back-to-back wins after taking a 3000m title at the Irish National Masters Track & Field Championships!
Flying around the Tullamore track, Neilan nipped 8" off her PB, clocking a fantastic 10:22—finishing third overall in addition to earning W45 gold.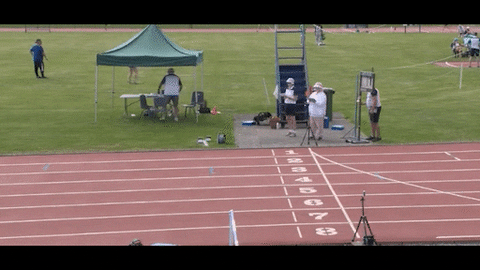 The Stable News received this short (but descriptive) list of emotions, conditions, and atmosphere:
"Beautiful day
Warm
Great company
Anxious
Tough
Kept going
Loved it!"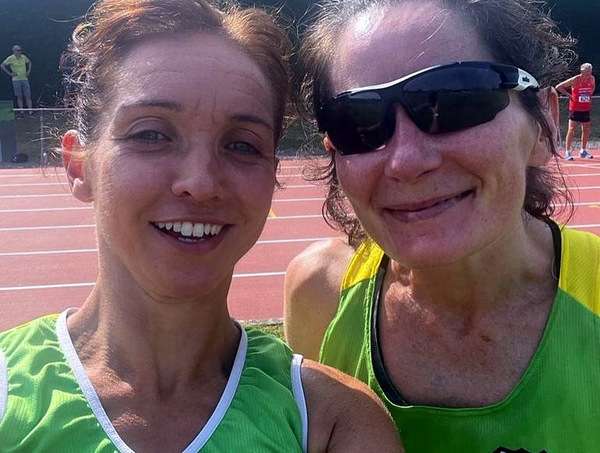 The News heard that Ally "the Chin" had been secretly helping Coach Stazza in his weight-loss battle with Stablemate Mark Watts, so General Puffball sleuthed over to Stazza's gaff to observe the dynamic duo:
Ally: That's it, Coach! Keep pushing! Give me 10 more push-ups! Yes!
Stazza: Phew! Marko has NO CHANCE … Right, Ally; get me back on the pads … I need to keep cooking myself in this sweatsuit.
Ally: No worries, boss. Gimme a one-two-hook-uppercut! What did you make of Suzanne's sensational 3K victory?
Pap, pap, doof, crack!
Stazza: A blistering 3K from the fine filly. Plus, shaving eight seconds from her best is fantastic! An awfully good performance put down in Offaly.
Ally: Absolutely! She sure showed she's the best in Ireland with that canter. Superb! Now, 100 uppercuts as fast as you can.
Stazza: You got it!
Neilan will keep ticking over with training until she finds another race. She exclaimed, "I have no idea!" when we asked what's next.