DACE ACES BEAR 100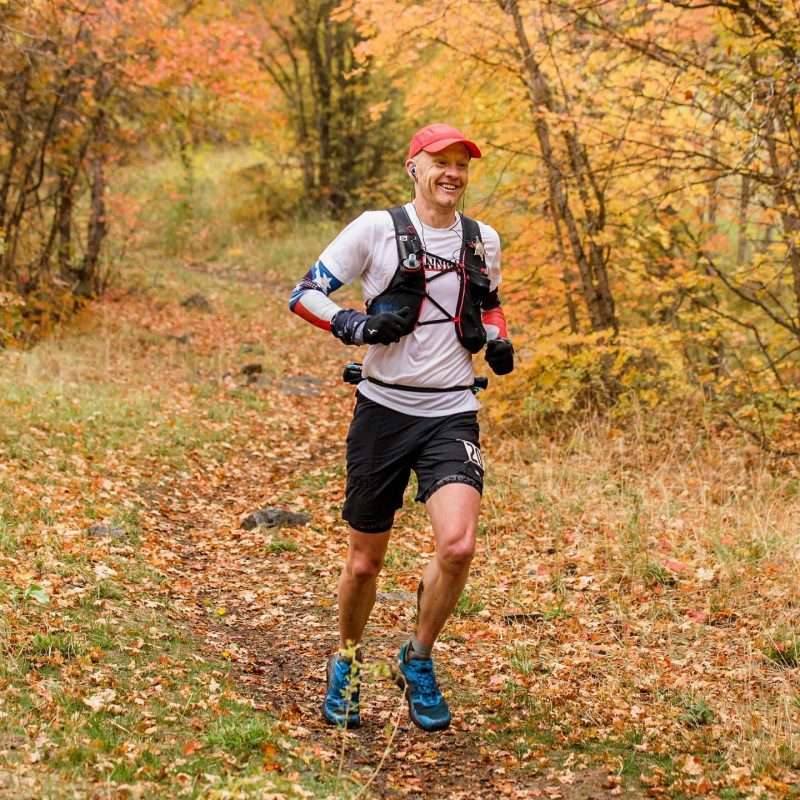 Ultra trail running legend, Brandon Dace, aced the world-famous Bear 100 miler with a stunning seventh place.
Elite trail runner, Dace, second in the North Face 50-miler, struggled with a niggle in the weeks leading into The Bear 100 but managed to hit the start line healthy. 
Undaunted by the 100 miles, which included 19,760 feet of vert, Dase employed all his experience to navigate the flooded trails.
Mud splattered Dase told The Stable News: "The quick snapshot is that it went really well for a long time."
He went on to say: "My stomach held together really good, the conditions with the mud were crazy and the stabilizing muscles got worked over really well taking some of the punch out of the legs. I learned a lot once again."
Coach Stazza told The Stable News; "Over the past 24 months, Brandon's come along great. He's crossed the bridge from good local runner to the elite ranks. The next 12 months will prove really exciting for Brandon."
Dace will now spend some time eating donuts and ice cream before heading into winter training.