DANNY D INDAHOUSE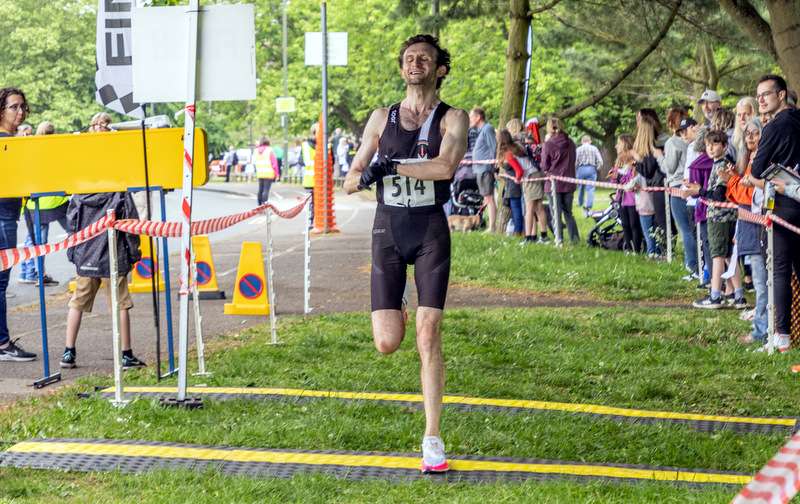 Super smooth Stablemate Dan "the Man" Domeniconi oozed style and class at the Staines 10K, held just off the picturesque M25 circular, south-west of London.
The Milanese gent sliced 23" off his PR from a few months prior, and, pinning on to the athlete ahead, finished with grace and strength in a silky 34:59, earning seventh position overall and fourth M40.
The Italian Stallion had strutted into Staines with a confident air. Having curated a 14" PB at the Reading Half-Marathon in April—finishing the tough course in 1:16:19 inside a buzzing Madejski Stadium—he knew he was in form.

Stable News cub reporter Ally "the Chin" Smith's car was in for its MOT, so he enlisted the help of his brotha from anotha motha (and leader of Da West Staines Massiv), Ali G:
Ali G: Hear me now! What is up, fam? I is 'ere on behalf of the highly respected Stable News to meet up with the Man, a fellow gangsta in the game, Dan Dom-macaroni. Reco-nize!
Yo, yo, yo. You look like the geezer I iz looking for; you are swagged out to the max. Is that Belenciaga?
Dan: Hahaha, I wish. I like to keep it plain and simple and get to work.
Ali G: For real, I respect your skills on the streets, geez; me crew told me you banged it out hard, innit.
Dan: Yeah, I tried my best. It was a good race—as flat as a pancake.
Ali G: Respect.
Dan: Thanks. There was a decent field, but I was left alone for most of the race. In the last kilometre, I managed to get close to the runner in front of me, which gave me a push to finish strong.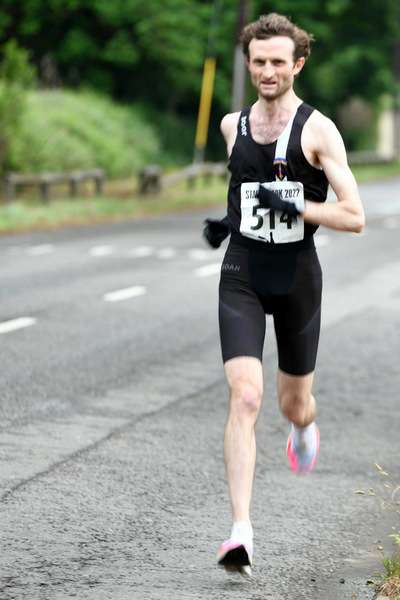 Ali G: Big up yourself! I need a man like you in the 'hood; me mate Dave has some top of the range TVs needin' distributed, if you know what I iz saying. 
Dan: Hahaha! Yeah, I know what you "iz saying." I'll just be on my way.
Ali G: R.E.S.T.E.C.P., Dan—check it.
The News found Coach Stazza prevaricating over a spot of redecoration: "Decisions, decisions. I want a postmodern, minimalist look, and Jellybaby is looking at traditional interiors. I need Dan the Man to pop over and give us his take after he's recovered from the race and meeting Ali G, ha-ha. Another outstanding performance, Daniele; PB after PB, and there's plenty more where that came from. Good lad.
Dan will be back on home soil for his next event. It's a rip-roaring 10K in Monza, home of the fastest circuit in the F1 calendar; Lewis Hamilton's lap record is sure to fall once the Man laces up his Vaporfly.