DARREN'S DEBUT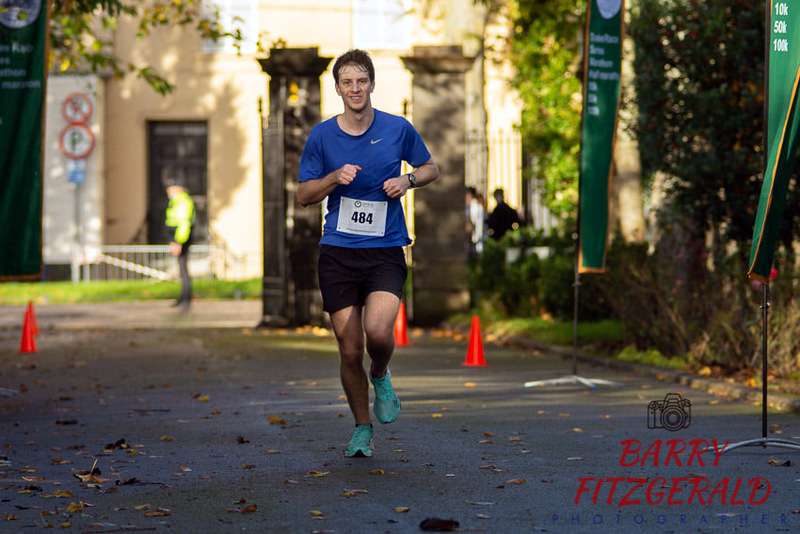 Stablemate Darren O'Connor (30) eventually had his first race as part of The Stable, smashing more than 18' off his PB.
O'Connor tackled the Tralee Half-Marathon (Stazza's home town) in a sensational 1:25:32 and finished ninth overall!
The Stable News grabbed O'Connor before the banquet Stazza was laying on:
"Finally, my first race as part of The Stable and very surprised with the result—probably about 2-2.5 min ahead of where I thought I was. I was about six weeks back doing sessions after an injury layoff in the summer. So it's a great indicator of progress, and there's more to come, especially considering it was a tough enough course with one big climb just over halfway.
The weather was perfect, with some light drizzle at times and a slight breeze, but mostly protected from it by the big hill.
I PB'd by about 18 min, albeit from a low baseline in the Dingle HM a couple of years back before joining the Stable (1:44ish—can't remember!)."
Calling in from "the Vegas of the North," assistant coach Ally told The Stable News: "Top running, Darren! A massive PB for all your effort and consistency; well done!"
The Stablemaster staggered out to give us his opinion on young O'Connor's performance: "Young Darren had a tough time of it with niggles and injury … He stayed patient, and now he has a humongous PB to show for it! Excellent work, Darren; time for more cake!"
O'Connor is back to the grind for his next race: "Manchester Marathon in April—the big one!"
Good luck!