DIAMOND SAFARI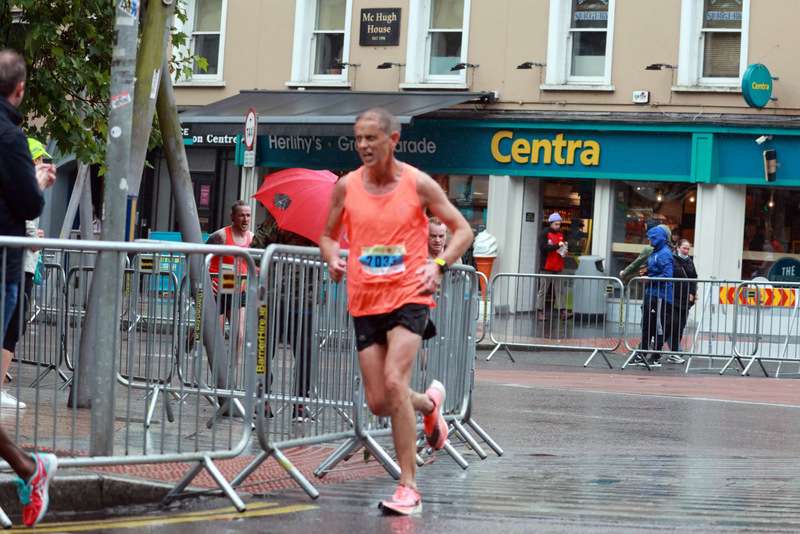 Stablemate and race enthusiast Padraig "Swooner" Sheahan (125) rattled out three races in almost as many weeks, bagging PB after PB and age cat wins by the bucket-load.
First off was the Great Limerick Run Half-Marathon, in which he clocked an astonishing 84:19—securing a two minutes and three seconds PB and bronze in the decrepit old man classification.
Speaking about this race, he told The Stable News: "PB achieved; ran seven miles in the middle with Stablemate Derek Ahern, which was a massive help. I felt like I could go on forever at this pace."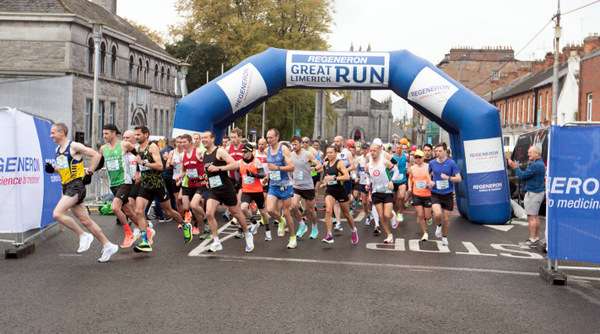 Next up was a super-speedy 5K named after the legendary John Buckley. The veteran snatched yet another PB, this time of nine seconds, running 17:50 and securing codger gold. 
Reflecting on the event, he exclaimed: "I hate 5Ks, but this is the best 5K in Cork. Ran really well, and another PB was achieved—along with first in cat. Still hate 5Ks!"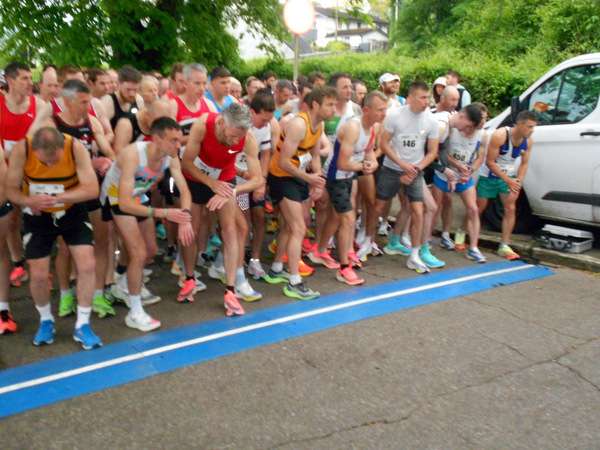 And finally, we get to the pièce de résistance: the Cork City Half-Marathon. Swooner, getting stiffer by the day, wasn't feeling up to it in Rebel country, but the hardened campaigner still managed to clock a remarkable, 36-second PB time of 83:43—earning more M60 gold. 
Concluding his remembrances on his trifecta of tribulations, Sheahan said: 
"Looked around at the start and could see no one to run with. I got into a good rhythm but didn't feel as good as I did in Limerick. But I got the PB bagged and hit the top spot once again. 
That's three half-marathons in a row with a PB achieved at each one—Coach Stazza is getting soft, allowing me to do them all! Over six minutes chopped off my time; must be all that excellent training Coach is giving me (he told me to insert that, shh 🤫)."
Ally "the Chin" Smith was on his way to sunny Tenerife when a nasal voice called from the cockpit: "Ladies and gentlemen, this is your captain speaking. Would a Mr A 'the Chin' Smith please visit the cockpit urgently."
The Chin sauntered up the aisle as everyone stared, not knowing what was about to happen:
Captain: You have a call; put on this headset.
Ally: Eh? Who's getting a hold of me up here?! Hello?
General Puffball: Hi, Ally. You forgot to leave a comment on Padraig Sheahan's triple-decker of dashes. Care to elaborate?
Ally: I've seen it all now. You must have some pull with Tralee's air traffic control, General. The past master just keeps getting better; no fluff, just pure racing. He should be watching Homes Under the Hammer on the couch, but he bangs out race after race with mega PBs, winning category bling. Superb, Padraig, my man. Simply superb.
The Stablemaster returned from the Harry Styles concert with his 12th bout of COVID; he always states that he's attractive, and now we know what to!
The News put a call through to his deathbed before he passed out for the night: "Uh, please excuse the snottery schnoz. I feel like utter jobby as Ally would put it. Uh, uh, achoo! Old Swooner Sheahan sure showed what he's made of, cough, cough! A 5K sandwiched between two cracking half-marathons, every one of them with a podium place and perfect PRs. A much-needed recovery week is in place before you get going again. Well done!"
Sheahan's next effort will be the Cork City 10-Miler before he takes a crack at the Dublin City Marathon.