DORAN DESTROYS HM PB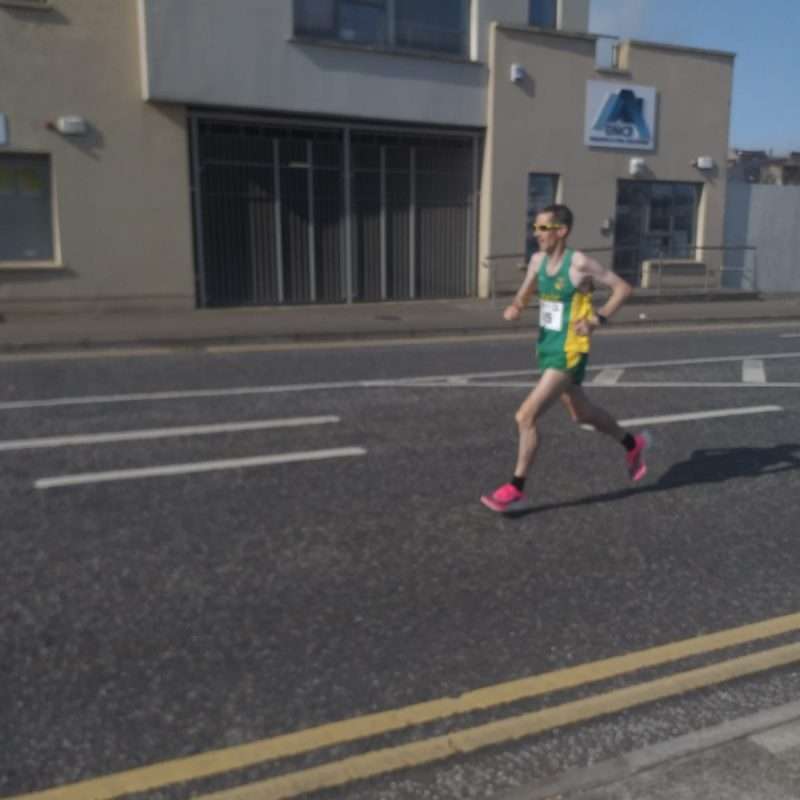 Last Sunday, Stablemate James Doran sliced through the wind like a hot knife through butter to finish 16th in 70:46 at the Charleville half marathon, wiping 54" off his PB.
Fanta loving Doran joined Stazza's Stable in May. Back then, he was out of condition and looking to revive his running. In the four months since joining Stazza's Stable, Doran has banged-out PBs over 5km, 4 miles, 10km, 10 miles, and the half marathon.
PB crusader, Doran, started his PB blitz with his first outing for Stazza's Stable at the excellently organised, invitational Grange Fermoy 4 miler on the 26th July, where he put down his first marker to claim the much coveted title of Kerry's top distance runner. On route to his 20:07 (PB) in Grange, Doran also banged-out a 5km PB (15:28).
Deadly Doran continued crushing his PBs with a fine win at the world-famous Blackrock 10, running 52:28 (26" PB)—obliterating the best that Cork had to offer on the day. On route to victory, Doran took down his 10km PB too.
Doran the destroyer continued his devastating run of form at the Charleville half marathon, where he crushed his half marathon PB to finish top Kerryman in 70:48" (a 54" PB).
Delighted Doran told The Stable News: "Wind was crazy from 10km on… Happy enough with another huge PB."
Doran the dazzler, guzzling a bottle of Fanta, continued: "Coach Stazza had a chat with me about tactics. He told me to let everybody off over the first half and pull them back in, it worked."
The Stable News quizzed The Stablemaster (Coach Stazza) about Doran's success since joining Stazza's Stable: "Gradually, in a progressive and structured manner, we've brought him back to reasonable fitness. We haven't forced anything. Even though James is running PBs, he's got some way to go before he's where we want him. This week, he'll hook-up with fellow Kerryman, Paul Moloney (Irish masters x/c champ and 50' 10 miler) and they'll do their workouts together. Together, the lads will bring each other on—they're perfect training partners."