EVERYTHING'S COMING UP ROSES FOR NIGEL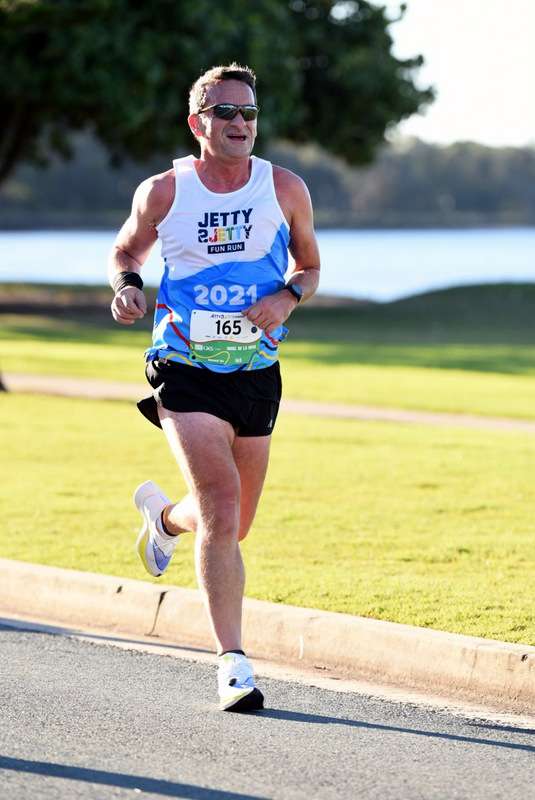 It was PBs galore for Stablemate Nigel "Grandaddy" De La Rosa at the Jetty 2 Jetty Fun Run in Brisbane, Australia. The Brit-turned-Aussie destroyed his previous 10K best by 40 seconds and snaffled a sub-45 (44:32) clocking for the first time in his very long life.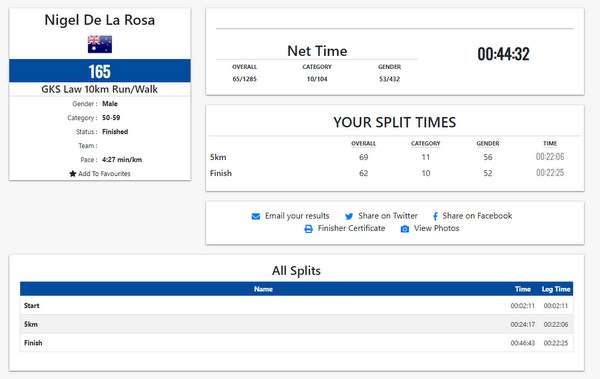 With it being "winter" in Australia, Nigel had to contend with "awesome blue skies and 13°C." Sounds like the perfect running conditions are in Oz, folks.
The Stable News gave Nige a ring on the blower to see what he had to say:
"It was a great experience to overtake runners for a change! Smashed 40 seconds off my March PB! Really great to run this local race, as it's one of my favourites. (This was the last of three races that are on my training routes.)
The challenge was on today to beat 45 minutes. A hilly course, but I know it like the back of my hand—so that was an advantage. Gave myself a handicap by having a couple of beers last night watching the Wallabies vs. France. 🥴
The PB is great for my ego, but the significant change is how consistently strong I felt running this."
Using the old Alf Menzies trick of carbing up there, Nigel … although he recommends Guinness for even more carbs.
Stableboy, Ally "Farrier" Smith, was busy checking out the mileage on the Stablemates' shoes when we asked him for a comment on De La Rosa's race:
"The old boy is just getting quicker! Great performance, Nigel; well done. Now let me check out your hooves and see what we are working with here!"
Busy reading his messages of sympathy for the hundredth time, Coach Stazza gave us a bell on The Stable News' hotline for a quick quip:
"Ain't no flies on Nige! Picking a race he knows like the back of his hand is straight out of the "Stazza Race Tactics: Win at All Costs" book (available on Amazon, while stocks last). Well done, you old ripper."
Beers and BBQ be damned for Grandaddy, as he is back to smashing some sessions, along with plenty of recovery runs (he is old remember), in preparation for his next race, the Sunshine Coast Half-Marathon on the 15th of August. Oh dear! Sounds like there could be horrible weather in that.