FEVER PITCH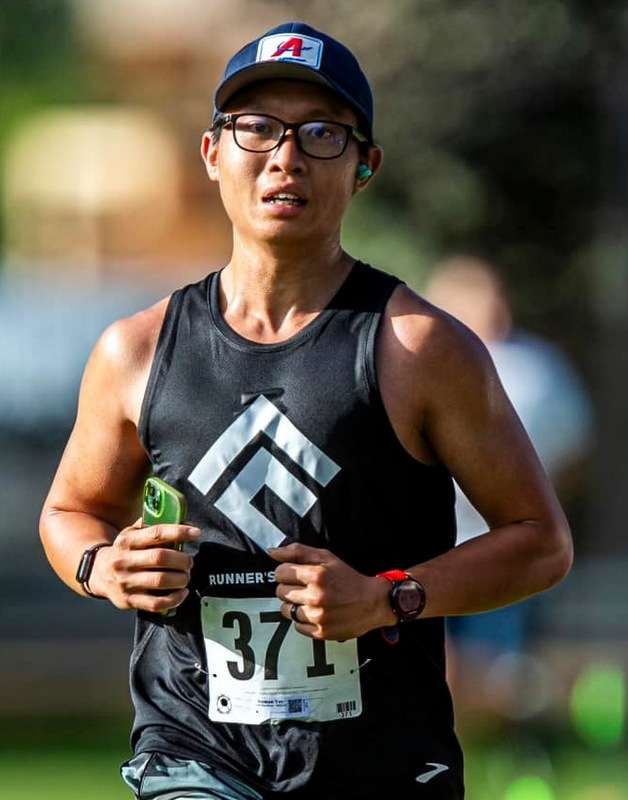 Stablemate Wing "Iceman" Hoe Yee marmalised the Hobble Creek Half-Marathon in a sensational 1:27:26, whacking an incredible 13 minutes off his Art City course best and five minutes off his overall lifetime PB, which he only set in May this year.
A cool morning greeted Iceman in Mapleton, Utah. But as the race progressed, the honorary Gooner started to thaw—but not before he grabbed 64th spot overall and seventh M30-34.
The Stable News' refrigeration engineer, Ally "the Chin" Smith, was first on hand with a walk-in freezer for our cold-blooded hero to chill out in as he gave us the goss:
"Wing! Jump in here and tell me all about it. It's a perfect 32°F.
"Ahhhhh, lovely. I p-p-p-p-pushed a l-l-little too hard for the first 3 miles, and I b-b-blew up in the last 3 miles.
I should have started a little more conservatively, but John said it was good to test out my limit, so that I know what to do in future races. 1:27 does give me a higher hope of going sub-3 in the full marathon next year. We'll see how the winter training goes."
"I'm sure you will revel in the winter training, Iceman. Plus, now you know more about your limits and where the line is. I'd hazard a guess that sub-3 is well within your grasp. You're really coming into top form. Well done."
"Thanks, Ally; I'm fully inspired by Riley Cook. Also, I'm currently working on four big projects in my life: being a husband, dad, and son; doing school full time; plus a full-time job; and then there's marathon training."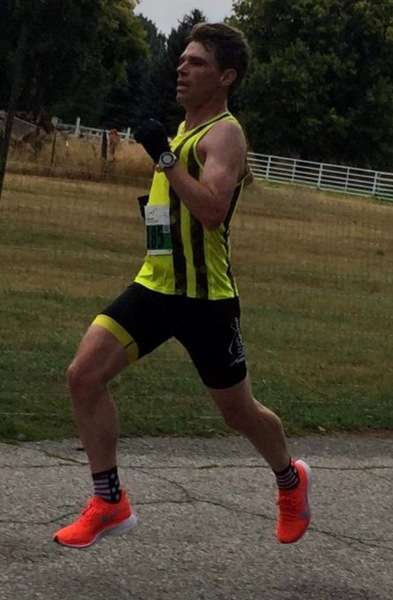 "Who isn't inspired by "the Captain"? And you will be motivating others as well, Wing. That's a full plate of projects, if ever I heard one. Do you have any time for another race this year?"
"Yes, I do. The Ipoh 7 Bridges half-marathon in Malaysia on September 17. I've never done a half-marathon in my hometown. My HM PB on Malaysian soil is 1:37, which I set last November. So I'm excited to see what I can do. This will be my last race of the year before getting fully focused on Project Sub-3."
"Oh yes. How could I forget your homecoming half-mara'? All the best with it, Wing. I'll be sure to see you there—I like Malaysian cuisine."
"Me too. See you there, Ally."
Coach Stazza was hanging out with the top brass (Seb Coe, Steve Cram, and Denise Lewis) at the World Athletics Championships in Budapest when a BBC runner came flying into the box with an urgent call:
"Puffers, my good man. What can I do you for?"
"A quick comment on Wing Hoe Yee's half in Mapleton."
"Unbelievable stuff from Iceman … Smashing well over 10 minutes off his course best within a year is sensational … There's certainly something special about running in Utah, and Wing is taking full advantage of the community and "il Capitano" himself. Amazing work, Wing … Now go and chill out before we get ready for sub-3."