FOOT OF THE MOUNTAIN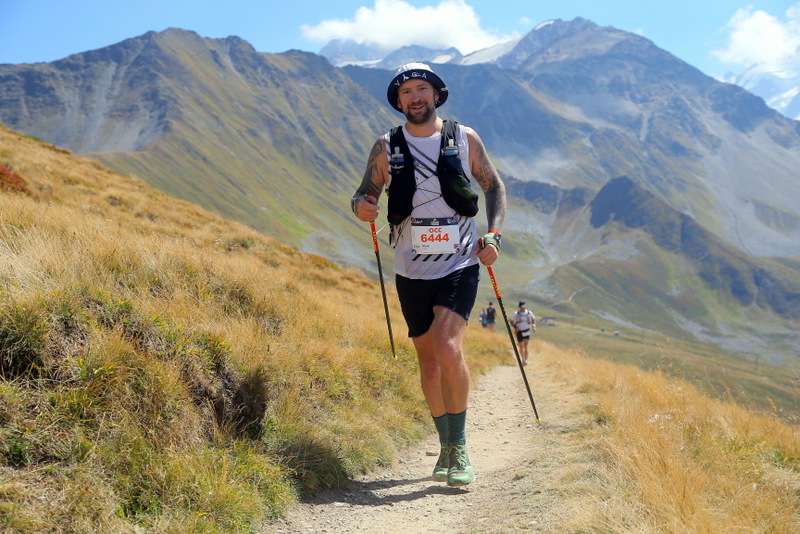 Stablemate Mark "Crippler" Cox traversed a HOKA-laden section of the Franco-Swiss Alps, taking a not too shabby eight hours and 30 minutes to complete the 55K (including 11,000 feet of elevation) OCC ultra at UTMB week.
Starting in Orsières, Switzerland, on a beautiful, "hills are alive" kind of day, Coxy began his quest up and down the many, many, many climbs en route to the finish in Chamonix, France. At close of business, he found himself well inside the top third of the field, placing 254th out of 1,600 competitors and 54th in his age category.
The Stable News' bladder-wearing, BUFF-beating, ultra-fanatic, Ally "Pippi Longstocking" Smith, met Coxy in his local for a catch-up over a few glasses of ale:
Ally: A'right, Mark; there's a pint and a whisky chaser for you. I know with ultras it's hard to PB, what with all the different conditions and stuff. But did you manage it?
Mark: It was my first time doing this race—it took us three years to get in! I also struggled after Ultra-Trail Snowdonia and had six weeks of not ideal training, but I still managed to pull it out the bag.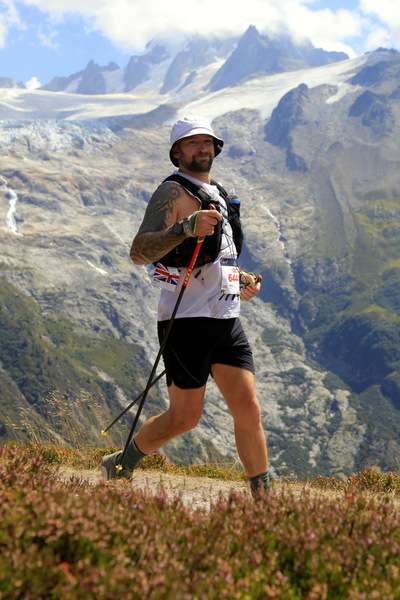 Ally: Bleedin' hell, man; you must've been grinding through some tough spots to get that time. What stood out for you the most?
Mark: Beautiful scenery and epic climbs that went on forever!
Ally: That sums it up nicely, ha-ha. So what's your next big adventure? Western States, Marathon des Sables, or the full bhoona, Ultra-Trail du Mont Blanc?
Mark: None of those—it's the London Marathon next year.
Ally: Equally hard to get into London, if not more so. Congratulations on a cracking effort in Haute-Savoie. Fancy one more before we go?
Mark: Why not, Ally? Cheers.
Cox's coach, the infamous Stablemaster, gave the News this stonker of a quote: "Brilliant, Mark, well done! Three years waiting, but you finally got it done. With a sublime time as well! We'll let the legs rest up for a week or so, and then we'll put a spring back in your step for London."