GETTING KERRY'D AWAY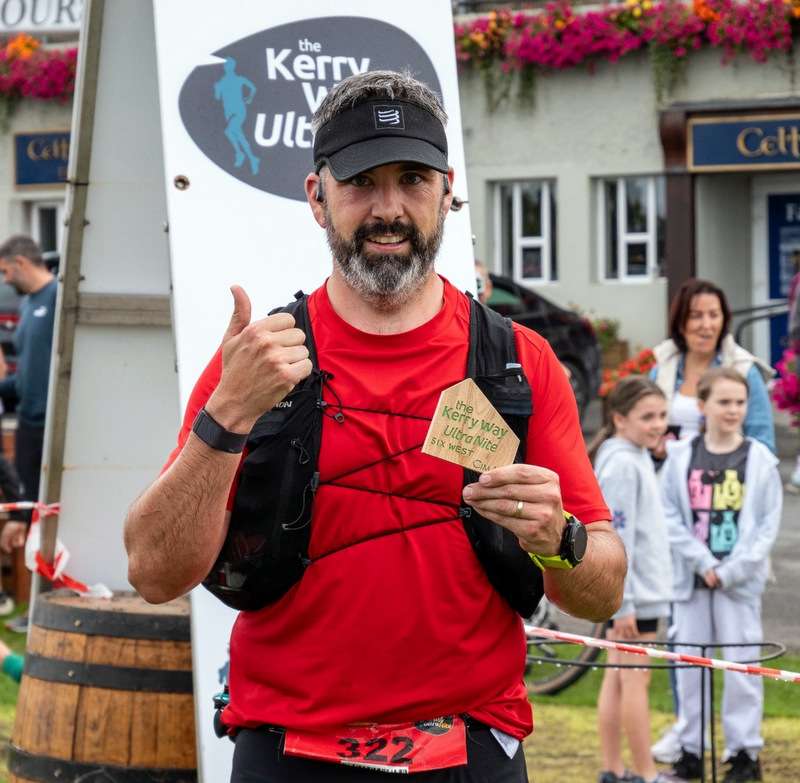 Stablemate Pádraig "Podge" Doyle slipped and skipped his way to a fabulous fifth overall at the Kerry Way UltraNite 100K in a sensational 12 hours and 52 minutes—in the dark!
The conditions on the day were clear and dry, but heavy rain on the days previous left the route boggy and waterlogged as the local GAA pitch. Soggy!
The Stable News' ultrasonic man, Ally "the Chin" Smith, got us this tasty exclusive:
Ally: Good morning, Podge. Bet you've never had a race like that before!
Podge: Actually, I completed this course in 2020 and finished 12th. But that race was 150K, and I completed the 200K route in the past two years.
This year, I wanted to see if all this training is paying off and signed up for the 100. They extended it for qualification purposes, and it was PBs all around.
Ally: Lovely jubbly. Tell me all about it.
Podge: Great race and event. Limited number of participants allowed between the Full (200K), Nite (100K), and Lite (60K) which filled up quickly. Super weather on the Saturday, which made for a great spectacle. And the craic after can't be beat.
Ally: Oh aye; ye canny beat a bit of craic, ma man. What on earth possesses you to run for such long distances?
Podge: Well, I came back to running in 2019 after four years recovering from a back injury. It's been a long road and still has its bumps.
Spoke with Stazza at the start of '23, and we set out a plan. I think he was drinking Coronas and nursing a hangover the same day in some sun-soaked location!
I pushed this year, and I'm very happy with the results. A positive, sometimes stubborn, mindset is what I believe keeps me moving forward. My No 1 motivation is my family.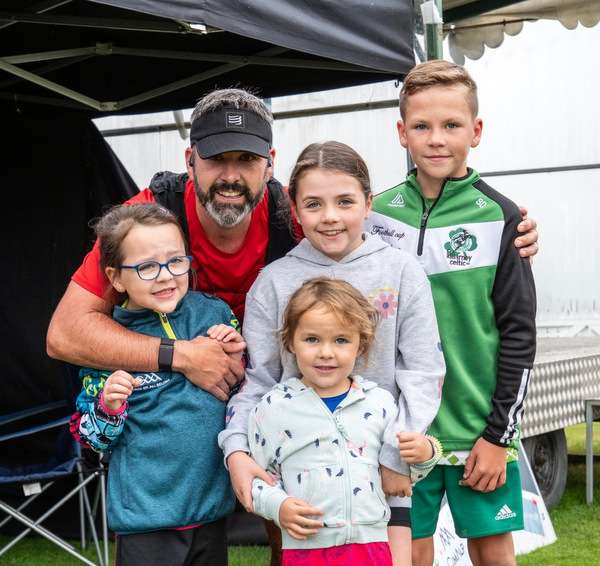 Ally: Holy moly, man. That's some comeback story, and I wholeheartedly believe Stazza was a tad sunburnt and sozzled, hahaha. What's up next? Another ultra?
Podge: Dublin Marathon—to try to beat my PB set earlier this year in Limerick! (No pressure.)
Ally: Afft, you'll be fine, my man. A wee PB will top the year off nicely. Good luck!
Podge: Cheers, Ally.
Funnily enough, Coach Stazza was lying in some sun-soaked location sipping margaritas when the news came in about Podge's powerful performance:
"Hee, hee, hee … What's he like, thinking all I do all day is relax and sip away? … He has the heart of a lion, that boy, and is stubborn as an old goat … So him and ultramarathoning go together like cheese and wine … Mmm, that reminds me; I have a nice Malbec that I think I'll open to celebrate … Well done, Podger … Well done."