GOIN' 90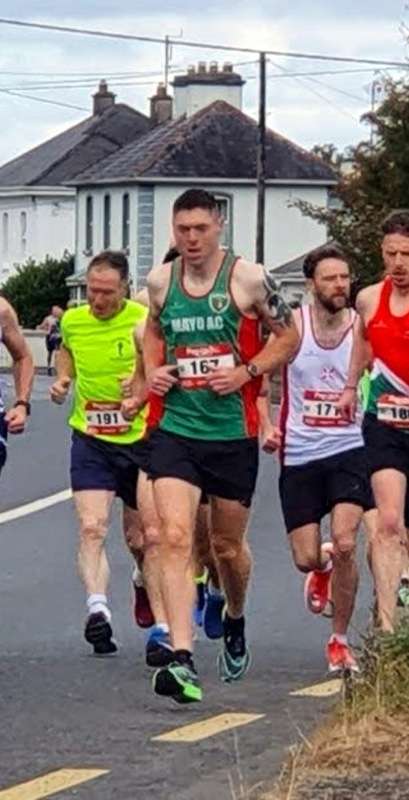 Stablemate Neil "Christmas" Carroll, fa-la-la-la-la'd a harmonising 2'39" off his PR at the Run Galway Bay Marathon in Ireland with a dashing 3:06:15.
The 41-year-old social care worker intelligently managed the hamstring niggle he'd acquired a month prior to finish 13th overall and fourth M40.
He was also blessed (or cursed) with unusually warm weather—19-20℃. So not too nice for our lad Christmas.
The Stable News' jingle bell journo, Ally "the Chin" Smith, received this pretty little package in the post:
"The race went as well as I could have hoped. I picked up an injury a few weeks before and had to manage that. I had wished for a faster time but was glad to be able to finish and pick up a PB on the way."
The Stablemaster was tucking into some tea and biscuits when he called the News with this crumbly comment:
"Christmas has come early for young Neil Carroll … He handled the strain carefully and kept his head to finish with a cracking time … Now let's get him healed and then tune up with a few shorter races before we melt that record and crush the ghost of sub-3 future."