GOOD SEAN HUNTING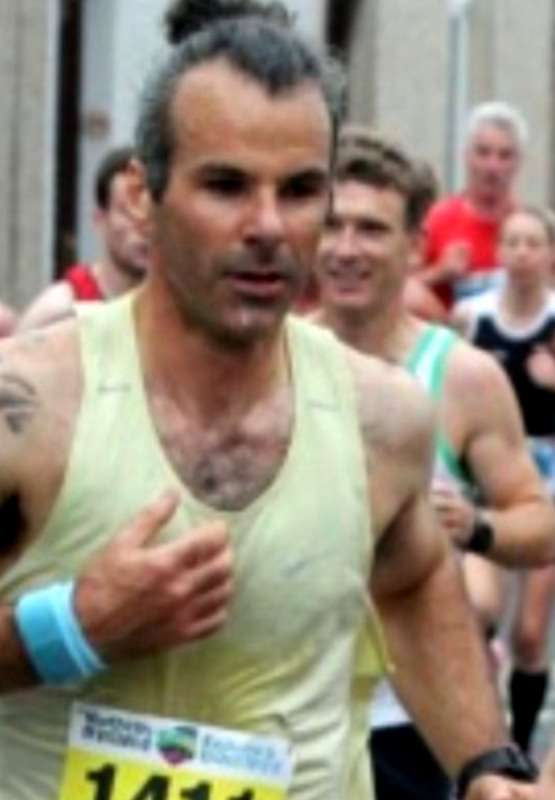 Stablemate "Sizzling" Sean O'Brien is nearing his best once again after a stonking 1:22:18 at the P&O Antrim Coast Half-Marathon. Maths teacher O'Brien (39) hadn't factored a slight headwind into his equation to beat his personal best of 1:19 from 2017, but O'Brien is staying positive with consistent, injury-free running and "heading in the right direction."
The Stable News' revision specialist, Ally "πr²" Smith, was at the ready with a bunch of highlighters and a scientific calculator to get O'Brien's pace revision sussed, along with a bit of blurb for us:
Ally: Good to see you again, Sean-ee. Now let's get the race fluff out the way and start drawing up a "pace to perfection" chart … I love doing stuff like this … I spent more time colouring the chart than I did studying! I'll take care of this for you and make it all pretty and laminated … Tell me all about Antrim, then.
Sean: Aw, thanks, Ally. I'm always on at my students to make a good revision timetable and write down the formulas they need to remember all over the place—subliminal learning.
Ally: Ha-ha, great tip. You should try that for your paces, and you'll know to stick to them!
Sean: Ah, so I should. Anyway, I was hoping for 1:20-1:21. Had a few miles early in the race where I pushed the pace a little, and paid the price for it in the end, having to really grind out the last two miles of torture. Happy overall, though, and great to be back racing again.
Ally: I know how that feels! That's a great result, considering you had to dig deep and endure some time in the pain cave; it won't be long until you beat that PB from a few years ago—100%.
The Stable News nabbed Coach Stazza en route to the airport with The Grand Stablemaster, Ed "the Duck" Starrett, before they were both flying high, sipping cocktails on the way to Alicante: "Sean is coming back into great form. He's applying the patience he has from teaching to his running and keeping injury-free. Next time, I know he'll hold back a tad at the start and give a big push to the finish … Oh, jeez, we better go! Come on, Dad; jump on my back, and we'll be at the departure lounge in no time!"