GOTCHA: SAVANNAH SNAFFLES OLYMPIC TRIALS QUALIFIER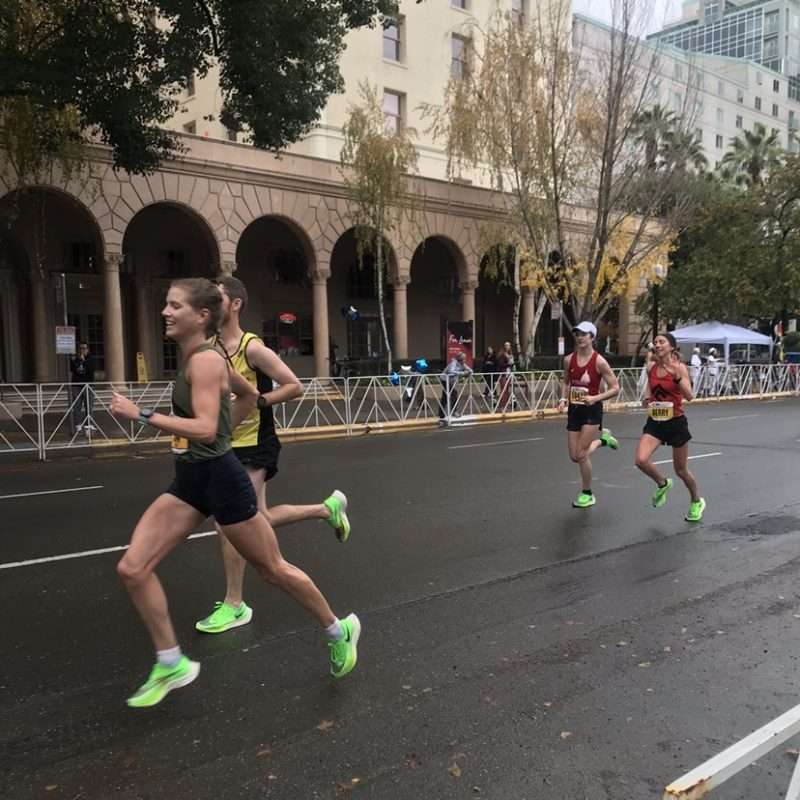 At Sunday's California International Marathon, Stablemate Savannah Berry banged out a stunning 30-minute PB to achieve the US Olympic Trials Qualifier (OTQ).
Bubbly Berry reduced her PB from 3:14:14 down to 2:44:12. Her time gave her 48 seconds to spare on the OTQ.
Brilliant Berry's achievement was all the more remarkable as plantar fasciitis has plagued her over the last five months. Add into the mixer that Berry ran with bronchitis and her achievement stands out all the more.
When Berry joined Stazza's Stable in April, she had a marathon PB of 3:14:14 and a half marathon PB of 1:22:43. Effectively, in just eight months, she's extended out her half marathon PB pace to the marathon.
Ecstatic Berry uploaded her run onto the social media platform, Strava, and titled her run: "Best Day of my Life!!"
Training partner and 2:22 marathon man, Jaydn Asay, posted: "You. Are. INCREDIBLE! I never doubted for a second you were capable of this. Imagine no sickness, no PF, and not running on a broken foot. Seriously my hero."
Swarms of Stravaite fans lauded praise on the 23 year-old.
Pamler Pyler posted: "This is so awesome. I knew you were capable even with the injury set back."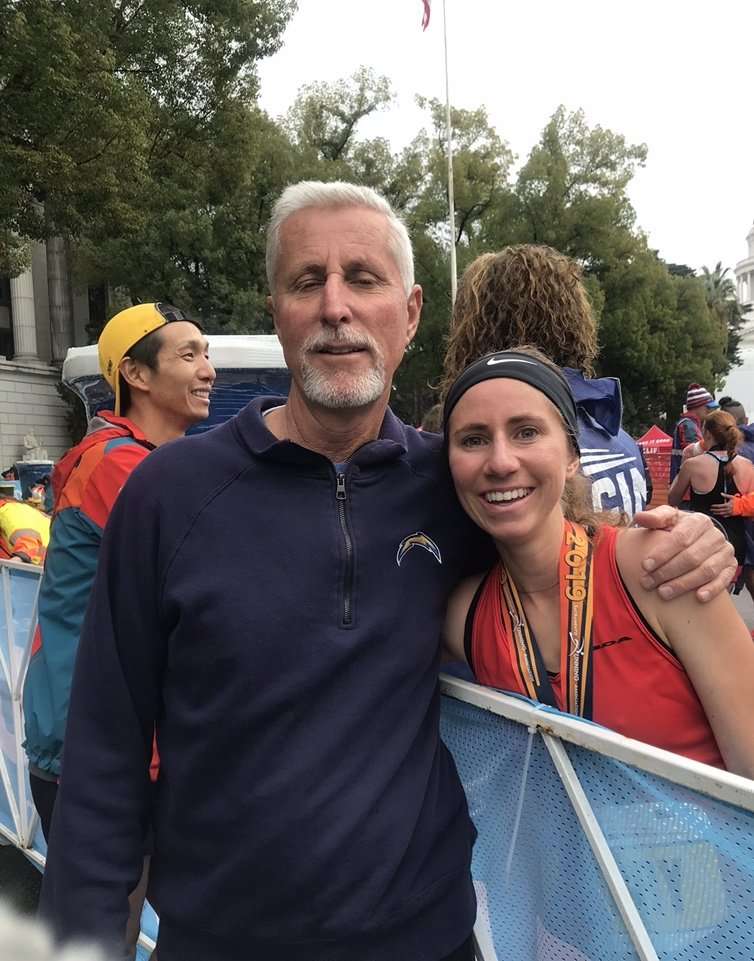 Leaked emails between the OTQ star and her coach, Coach Stazza, show how delighted they are with Savannah's jaw dropping 30-minute PB and OTQ:
Savannah Berry
01:24 (7 hours ago)
Hey John
Thank you so much for coaching me and your excitement for me today! I have improved so much and I am looking forward to training for Atlanta. It's crazy honestly, I wasn't completely honest with you on everything haha but I didn't want you to tell me not to race or something. I actually had bronchitis not a cold, it started as a cold. Also I was way too determined to run the pace I knew it would be impossible for me to do 6:22 haha. Moving forward I will try to be a little more honest (haha) anyway I really appreciate all your advice and expertise you are a great coach!
Stazza Stazza <stazzastable1965@gmail.com>
07:32 (1 hour ago)
to Savannah
Hi Savannah
You're a rapscallion. But here's the rub: I knew you were sick and mentioned it while we were chatting. Didn't think it was bronchitis though! On the pace, I knew you would go out at OTQ pace and that's why I told you Jen was going out at it. Last week, Jaydn and I chatted about the best way to get you fired-up. We both believed you could do it, even though the injury and the cold/flu/bronchitis/death had affected your training. I'm genuinely delighted for you as I know you wanted it so much and you've been so unlucky with the foot and hip etc.
If you do things right, you've got a great marathoning future. You're young and have lots of time. You have speed and tenacity. With training, you'll go 2:22-2:24.
Rest up this week and we'll chat about Atlanta.
The Stable News tracked down Coach Stazza in one of his favourite patisseries and asked him about Savannah's run: "Savannah's a little gem. She's delicately tough and hugely talented. She's improved so much over the last eight months and yet, she's spent the vast majority of that time sorting out niggles and injuries. She's all good now and today showed what she's capable of doing."
Eating an almond croissant, The Stablemaster, Coach Stazza, went on: "She's been training with Jaydn and Rush and that's definitely brought her along. A few weeks back, she banged out a 13-miler at moderate altitude, running on OTQ pace—she ran with Stablemates, Jen Hughes and Tawny Bybee. Jen and Tawny pulled her around the 13 miles but it was a good indicator that Savannah could handle the pace, especially as moderate altitude equates to 10 seconds per mile faster at sea level."
Savannah will spend this week resting and then she'll begin her build up to next year's US Olympic Trials in Atlanta on the 29th February.