GREAT JONES STREET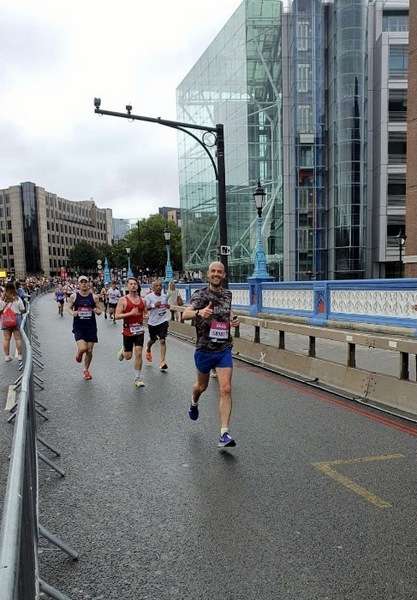 Stablemate Tim Jones vaporised an out-of-this-world 6'46" off his half-marathon PB at the Vitality Big Half, running 1:27:27. Hammering through the city centre in mild and mega muggy conditions, Jones crossed the line 56th/750 for M45-49 and was waaay up the overall field, finishing 740th out of 12,000-odd.
Back down in London sniffing out scoops, Ally "I can smell a story" Smith downed the last of his London Pride, chucked on his trilby, and got after Jones like a man possessed:
Smith: Hey there, Tim; it was quite hard to keep up with you, you know? Ha. Sorry, poor joke. How'd this run treat you, then? I'm guessing plenty of runners struggled to keep up with the Jones, eh? Eh?
Jones: Oh, my god! 🤦‍♂️ Come on, Ally, you're letting yourself down here with that banter. But I suppose a few did struggle to keep up with me, yes. Please ask a serious question.
Smith: OK, OK. Sorry, pal. Any PBs to report? This route was made for fast running!
Jones: YES! A PB by almost seven minutes. My previous best was 1:34:13 on a hilly course in 2019, so I'm ecstatic with this.
Smith: Almost seven minutes, eh? As you're an accountant, I'll trust your rounding up skills, ha-ha. Tell me more: how was your pacing? Did you take in the sights?
Jones: Yeah, it was great to run over Tower Bridge and be part of a mass participation event again. Meant to run at MP but couldn't help going a bit faster! I think I'll be right on the cusp of sub-3 when I'm back here for the London Marathon.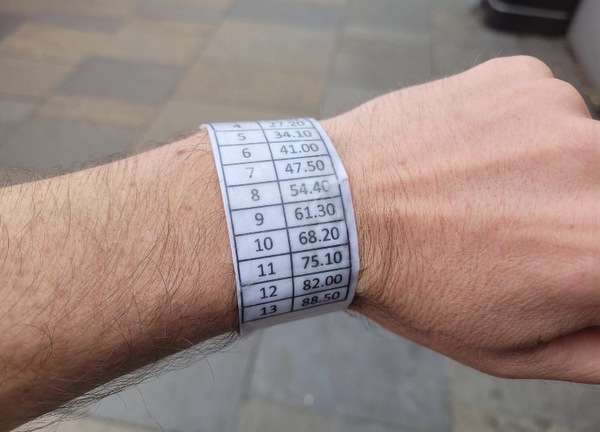 Smith: I don't doubt it for a second, pal. Well done on a fantastic race, and I'll see you in a few weeks—when you get that sub-3.
Wishing it was winter already, Coach Stazza was moaning and whining while cutting the grass at Stazza Mansion: "We need to get a ride-on mower; this is ridiculous! Cutting two acres of grass with a Flymo! I'll need to ask permission from Jellybaby, of course, but I'm sure she'll come round with a bit of wining and dining. Right-ee-o then, Mr Jones' race. Well, what can I say? He ran it to perfection. I'll forgive him for getting carried away, and a few easy runs will soon have him ready for the 'marathon bridge' before he's back across Tower Bridge. 😉 Well done, Tim."