HELLO, HOORAY, WHAT A NICE DAY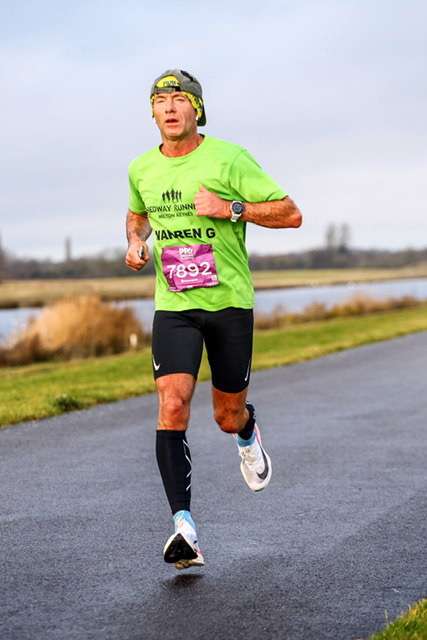 Relatively new Stablemate Warren "Gunner" Goodlake blasted 1'10" off his PB at the Dorney Lake Half-Marathon, clocking a boombastic 1:21:59.
Firing through the cold and wind, Gunner came home 13th overall and third M50; not bad for a Righteous Brothers fan.
The Stable News' office is in the midst of a major refurb: Ally "the Chin" Smith was up to his elbows in sandpaper, Gyproc, and Dulux when he took his "break" and gave Goodlake a call:
"I spoke to John about a race plan the week of the race. He advised me to be five seconds slower the first three miles, hit pace for the next seven, and then for the last three miles apply anything left accordingly.
Plan nailed to a T, exactly as John said, and being a newbie, I made sure to do the 10-minute warm-up and cool-down—along with the stretching."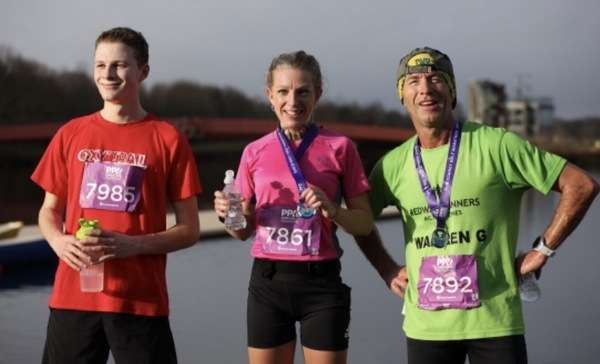 The Stable News (temporarily relocated to The Stablemaster's shed) called said Stablemaster, who was taking a break at Diani Sea Resort: "A fabulous addition to The Stable … Plenty more to come off that, Warren … Mark my words … It'll be bombs away in your next showing—that's for sure."
Gunner's next outing will be a half-marathon on March 6 in Cambridge (or possibly sooner, at the Malaga Half in February). Whatever he decides, all cannons point towards Manchester in April.
Take cover!