HEROIC HOOPER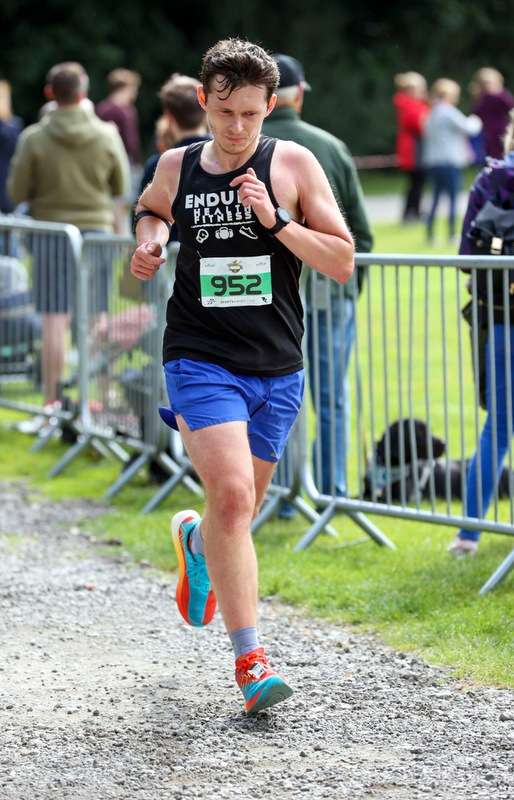 Stablemate James Hooper crushed a whopping 3'07" off his official PB at the Chester Zoo 10K. Clocking 39:53, he joined the sub-40 club at the ripe old age of 29.
Sports fan Hooper knew he was close to breaking the elusive barrier; a 40:10 TT last year gave him the drive to get it done. That, and it was feeding time at the zoo—lions, tigers, and bears. Oh, my!
The inclement British summer served up a lovely 15℃ for the man who was inspired to start running by some guy called Novak. Although he didn't love the weather; his only complaint was that it was "a little warm."
Ally "the Chin" Smith heard Hopper was loping around Chester Zoo and flew out the door before we'd even asked him:
Ally: Ho, ho, Jamesy boy. What a cracking place for a race; I've already visited the lions, jaguars, and giant otters! Loving it; how'd you find the run (before we have some fun?).
James: Really well organised, and the course is very flat. Only one, very minor, hill in the first mile and the steadiest of inclines around halfway—shortly after a drinks station. 
Miles four to six were flat, but they got tough, since I was maintaining the pace. 
Ally: I bet, mate.
James: Yeah, but I dug deep and got it done. Absolutely made up to get under 40 minutes this time. Would definitely recommend this for anyone looking for a PB. Also: great value for money, as you get free entry to the zoo afterwards!
Ally: An amazing time, James, and a chunky PB, to boot! Here, have a banana and some juice before we visit the monkeys. Anything else lined up?
James: Chester Marathon! I've got a big PB pending following a late injury just before last year's race. It's been really good to race again and build up that excitement for October.
Ally: Ah! Brilliant, man; can't beat that fire in the belly. Let's go see some creatures.
The Stablemaster dropped into the Stable News office to announce the release of the latest episode of The Stablemaster Speaks (available everywhere you listen to podcasts): 
"Morning, Ally! The podcast's out! It's about the marathon (part two) and COVID. I reckon it's the greatest running podcast of all time. I challenge you to find a better one!"
"Challenge accepted. Those Irish fellas on Runner Beans are quite entertaining, and General Puffball's partial to Some Work, All Play, ha-ha. We'll go on the hunt and be sure to listen. On another note; what did you make of James Hooper blasting under 40 minutes in Cheshire?"
"Fantastic! Another PB to add to the ever-growing list … From what I've heard, it was a tough gig for James, but he showed true spirit and guts and held on … Cracking effort, lad … Now it's time to use that speed for the marathon bridge … Great stuff!"