HI HO SILVER LINING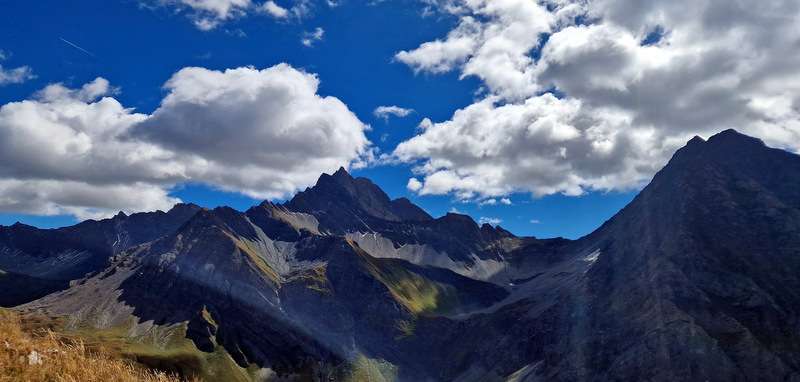 Stablemate Paul "the Owl" Griffiths achieved a 100K personal best with a time of 22 hours, 48 minutes, and 10 seconds at the CCC—part of the UTMB festival in Chamonix, France.
The Owl started in Courmayeur in Italy and then "flew" his way to Champex-Lac in Switzerland before finishing in Chamonix with deafening cowbells ringing in his ears.
The dad of three young whippersnappers (14, 11, and eight) placed 1,045th overall out of around 2,100 starters (1,650 finished) and 145th 40-something.
Unbelievably, in over 22 hours worth of racing, it stayed dry, and even on the highest peaks, Paul only had to throw on an extra base layer and keep moving to stave off the chills.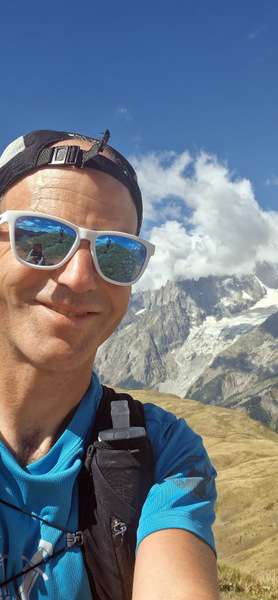 The Stable News' troublesome twitcher, Ally "the Chin" Smith, settled into the hide and let the Owl tell all:
"The race takes place on the famous Mont Blanc trail, which is a 100-mile loop from Chamonix in France traversing the Mont Blanc massif.
CCC is a shorter version, starting in Italy and then following the route for 100km (63-ish miles) back to Chamonix.
There are loads of races during the week, so the atmosphere around Chamonix is amazing, with a fantastic expo, lots of organised warm-up runs, and plenty of great places to eat and drink. My pre-race preparation was slightly compromised by the week's holiday we had before race day!
Despite that, I was up at 6am and ready to get the bus to the start and brace myself for a day of running, hiking, walking (and, as it turns out, shuffling) after it got underway on Friday at 9.30am.
Anyway, what an event! Crowds were electric at the start and through the towns—lots of people cheering, ringing bells, shouting your name, and constant support across the trails throughout the race from the many walkers out there enjoying the mountains.
I knew it was going to be tough, but it was way tougher than I had expected or prepared for! I wasn't so worried about the distance as much as the climbing, as there was around 6,200m of elevation across six major climbs.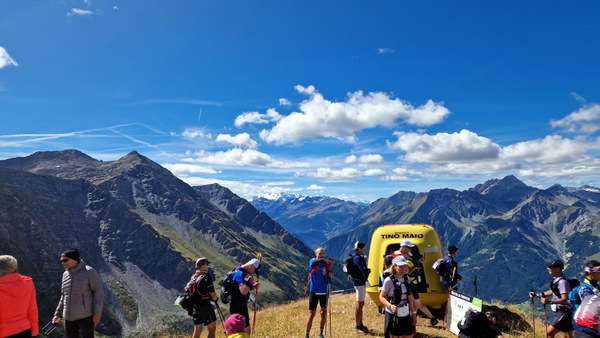 As the first climb approached, I got the poles out and went for it, slowly making my way to the top in a long queue. The descents were almost as steep but thankfully a bit runnable to keep things moving. The first half was a joy, with two more big climbs and descents, and I was fuelling on trusty Kendal Mint Cake supplemented with energy drinks, gels, and a few cakes, biscuits, and cheeses from the well-stocked aid stations that resembled party buffets. I reached halfway in under 10 hours, so things were going well.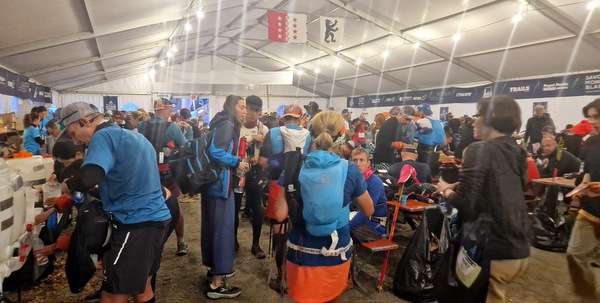 I powered on into the darkness, only for the array of sweet treats I had been enjoying to start making me feel queasy and nauseous and unable to stomach much more. (And I am always telling my children that too much sugary stuff will make you sick!)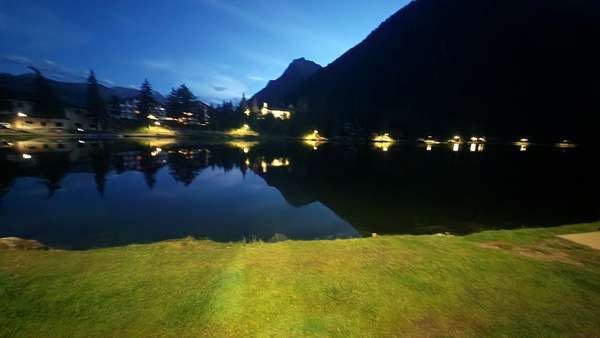 To recover, I sipped water (tainted by the weird-tasting Salomon drinks bottles with a flavour of rubbery plastic—nice!) At the next station, I decided to test out some 'soup,' which was hot water and veg stock, but it seemed to go down, and I added a bit of pasta, and I started to feel a bit normal again (well as normal as you can after 50 miles at 4am). I knew I had two more climbs to go, so I settled in for them, including a ridiculous 35% climb, where all I could see were head torches snaking above me and no idea where the top was! I shuffled down, cautiously unable to extend my battered quads and gradually (slowly) chalked off the miles.
As the sun came up, I reached the final checkpoint and knew that the last 8km was downhill, so I put the poles away and made the finish in under an hour. I passed a few people on the way and had just about enough energy to manage a run to the line at 8.15am.
I crossed with arms in the air and was greeted by my lovely wife, three boys, and brother-in-law, which was an incredible joy.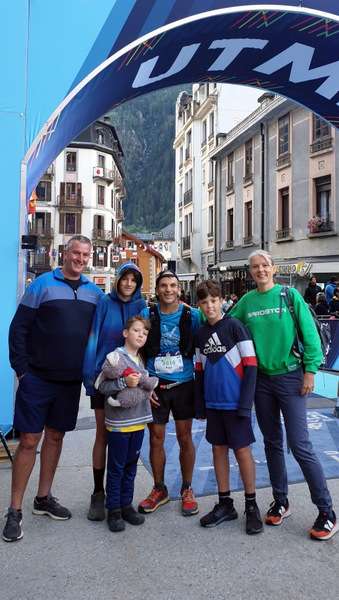 The rest of the day revolved around drinking, eating burgers, swimming, sleeping, eating cheese, drinking more, sleeping, eating more, and drinking, all interspersed with me boring everyone with memories from the race.

Probably the most enjoyable event I have ever done, for the experience, the atmosphere, the spirit of the runners and supporters, and the feeling of accomplishment at the end. I would recommend this to anyone—it's amazing!"
The News also received comment on Griffiths' gargantuan effort from Coach Stazza:
"My, my, my … Paul was certainly put through the grind sur les Alpes … Technical terrain, near-vertical climbs, precipitous descents, and a dicky belly gave the wise one plenty to think about. But he showed true strength and metal and skipped to the finish like an Alpine ibex. Très bien!"