CROOK HOBBS GRINDS OUT 3-MINUTE PB TO GO SUB 3HRS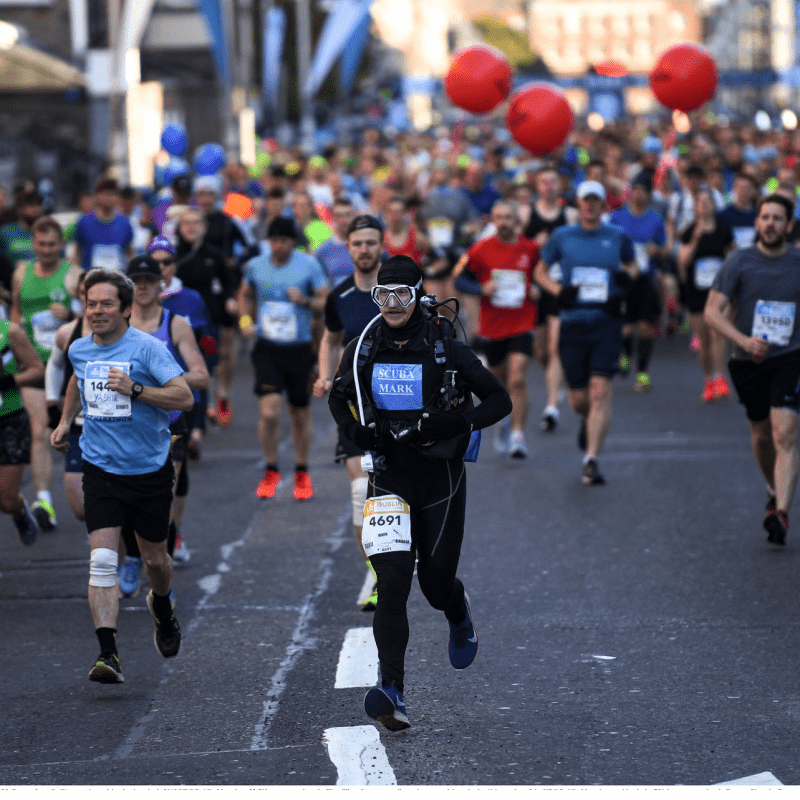 Trigonometry guru, Barry 'Scalene' Hobbs, discovered the right theorem to hobble home with a three-minute PB in Sunday's Dublin marathon. Hobbs clocked an awesome 2:59:06.
For several weeks leading up to the race, Hobbs was crippled with chondromalacia patella. Hobbs told The Stable News: "For about seven weeks, during September and October, I wasn't able to do much more than jog. And we only decided to run at the last minute."
The former astroturf five-a-side football star went on to say: "Back in the day, I had trials with Accrington Stanley FC 3rd 11 but my knees let me down. When the dream of being a footballer faded, because I was good at my times-tables, I decided to become a teacher. After a while, I decided to start running and couldn't believe it when my knees started giving out to me."
Coach Stazza told The Stable News: "When The Hobbler was a kid, he spent the summers swimming in the Liffey—the mucky water wrecked his knees. When the physio did the grind-test to check for chondramalacia, Hobbs yelped and half the Liffey came out of his knee."
Shy Hobbs avoided the paparazzi on marathon day but one Dub told The Stable News: "I think he ran it wearing a wetsuit, as a throwback to his Liffey days. I saw him on Baggot Street, supping Guinness, outside Doheny & Nesbitt. By the time I grabbed my phone to pap him, he'd vanished."

Invisible Hobbs hasn't been seen or heard of since race day. There is a Stazza's Stable reward for sightings of Hobbs—photographic evidence is necessary for the collection of the reward.
(Note: Photo by Ramsey Cardy/Sportsfile)