HONEST TRAE TELLS THE TALE OF THE TAPE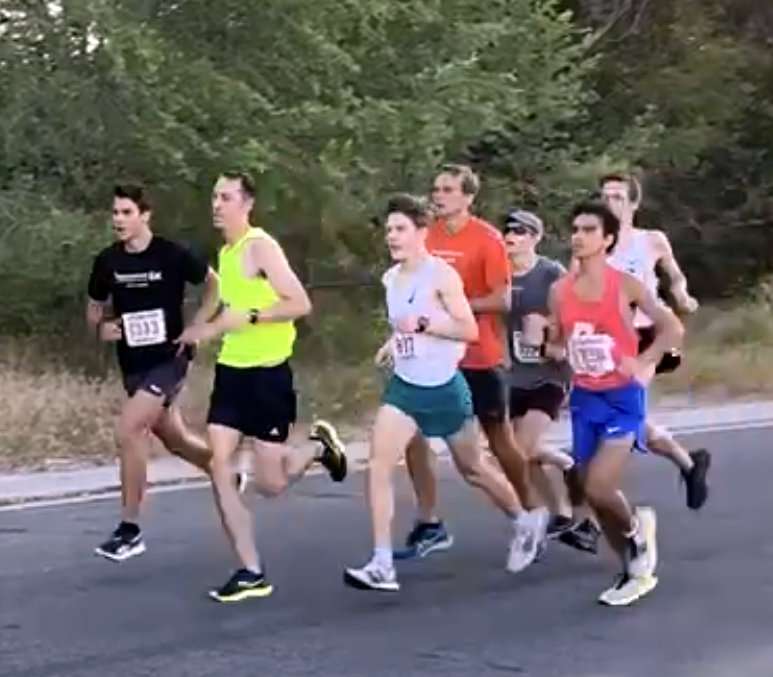 Stablemate Trae Durtschi ran a 17-second PB at the Liberty Days 5K with a mouthwatering 16:51. He finished second in his age category (30-39), and fourth overall, at the race held in his hometown of Layton, Utah.
Durtschi didn't disappoint, delivering a perfect row of 5'33" mile splits in spectacular sunshine (75°F) as he hammered around the course.
The Stable News got Durtschi to dish the "Durt" at the finish line:
"The course came up a bit short (3.05 miles), so I'm giving myself 17:10 for the full 5K. I stayed with the leaders on miles one and three, but I lost ground on the downhill in mile two. The winning time was 28 seconds ahead of me. I ran exactly 5:33 for all three miles."
The Stable News' intern, Ally "How can I help?" Smith, was on hand for a comment between making coffees and filing the previous edition:
"Trae ran a cracking race! He should be chuffed to bits with that time. Never mind the short course; I'd be taking a sub-17 with bells on."
The Stablemaster, Coach Stazza, was just up the road, pining for his sweetheart, Jellybaby, when we caught up with him: "Oh, Jellybaby, how I miss you so / I long for the day when I have to go / when Aoife goes to Sapporo." Eh, John, can you stop with the soppy poetry for a moment to tell us what you thought about Trae's race? "Oh yes, sorry. Trae ran a blinder of a 5K … sub-17 all day … GPS is poor … a massive PB for sure."
Durtschi will be hoping some of that 5K speed extends out for his next race, a 25K on August the 21st—at altitude.
Good luck, Trae.