IT'S ALWAYS SUNNY IN LIMERICK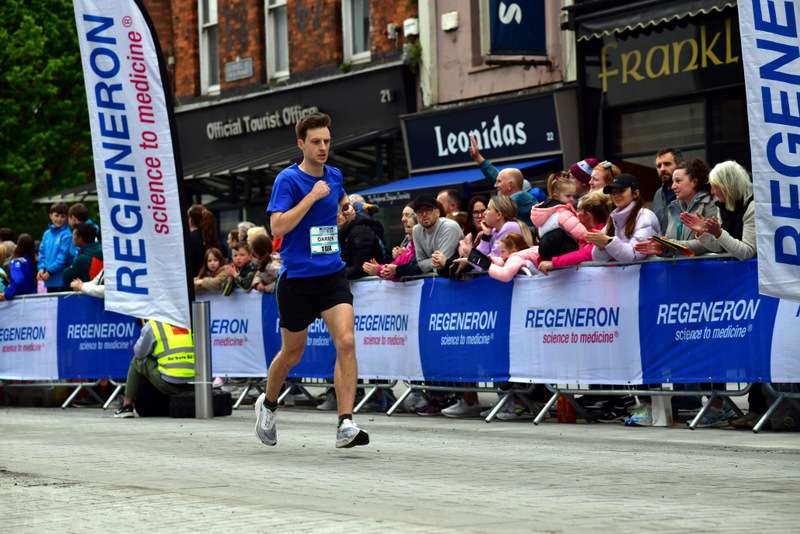 Stablemate Darren O'Connor went to the training bank and blew the lot on a 45'42" marathon PB at the Great Limerick Run. O'Connor improved from 3:40:50 (from this very race in 2019) to a radiant 2:55:08, placing 27th overall and fourth in the senior male category.
The overcast, breezy, and humid surroundings had O'Connor perspiring at the starting line. He recruited fellow Stablemate Iain O'Callaghan to waft his hand in his face for a bit of relief. #Stablelove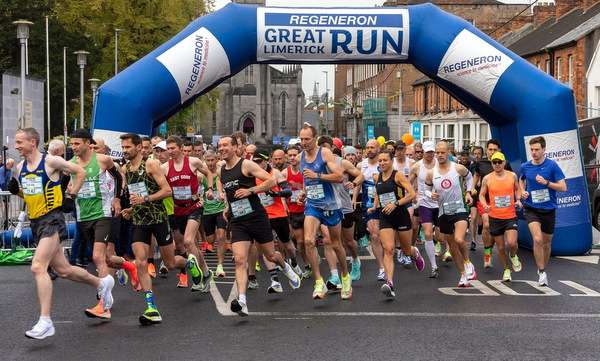 The Stable News got O'Connor on the phone to tell us all about it:
"Followed the race and nutrition plan perfectly, but it all caught up with me in the last four miles, and I lost about one minute over that distance.
Delighted to have finished, considering the cramping and loss of energy—absolutely spent at the 26.2 mark, so couldn't have given any more than I did!
I was absolutely ecstatic with it in the end."
Ally "the Chin" Smith was hyped-up as he queued to see his favourite girl band, Little Mix, and the news of O'Connor's enormous PB took him to another level: "Ya little beauty, Darren. That's a gigantic PB. You had every right to be ecstatic, and I'm joining you … OOH-OOH, OOH-OOH … Buzzing for you, Darren. Superb."
The Stablemaster was relaxing in his hot tub, smoking his finest Cuban and celebrating the rucks of PBs coming in: "Another great weekend for The Stable! PB after PB, and what a dazzler from young Darren O'Connor … Whacking almost 46 minutes off his full 'thon to go sub-3 is simply mind-boggling. Enjoy your scampi, young gun—you've earned it."
The three-quarters of an hour PB-machine hopes to take another bite off his mara' best in the Big Apple this November.